Skip to product information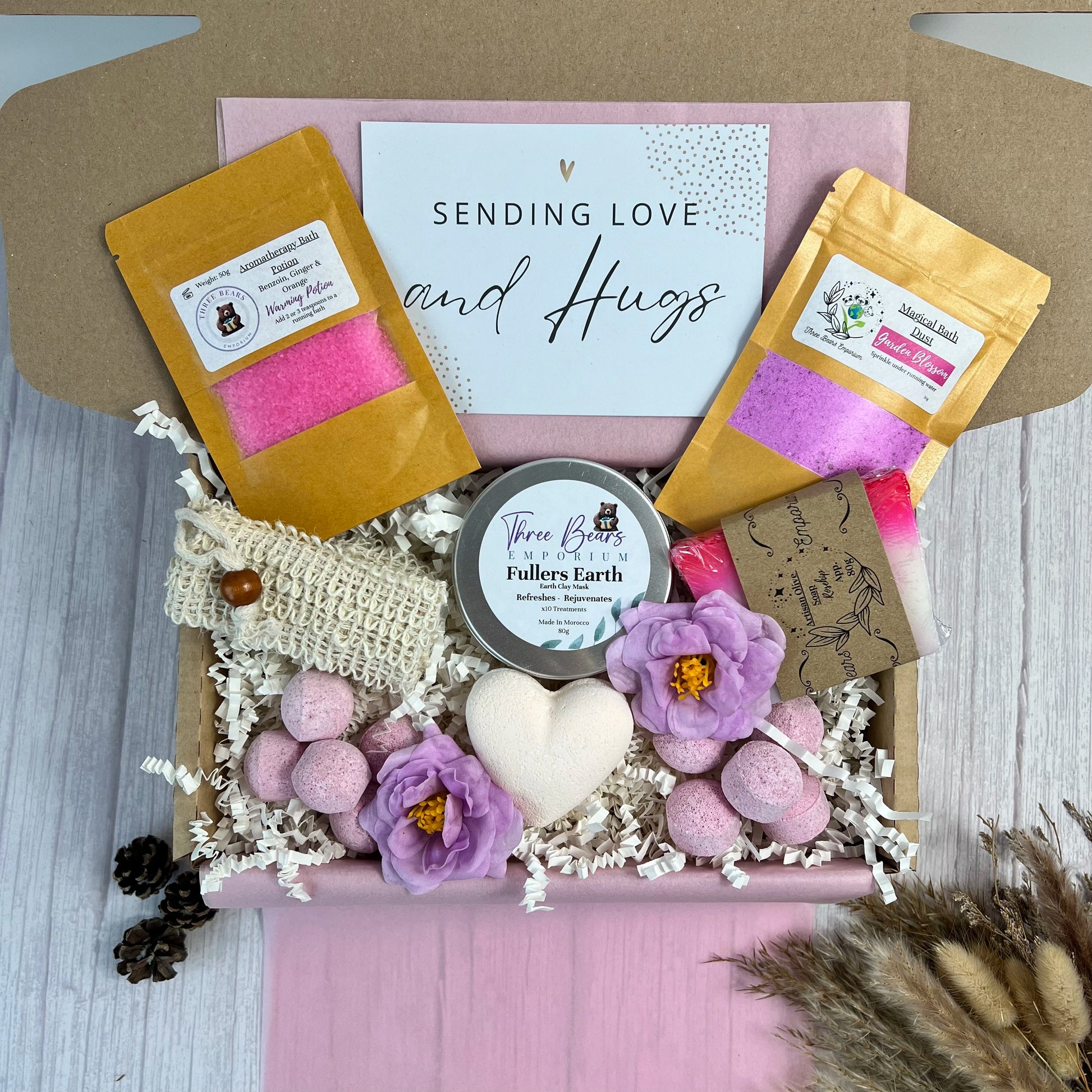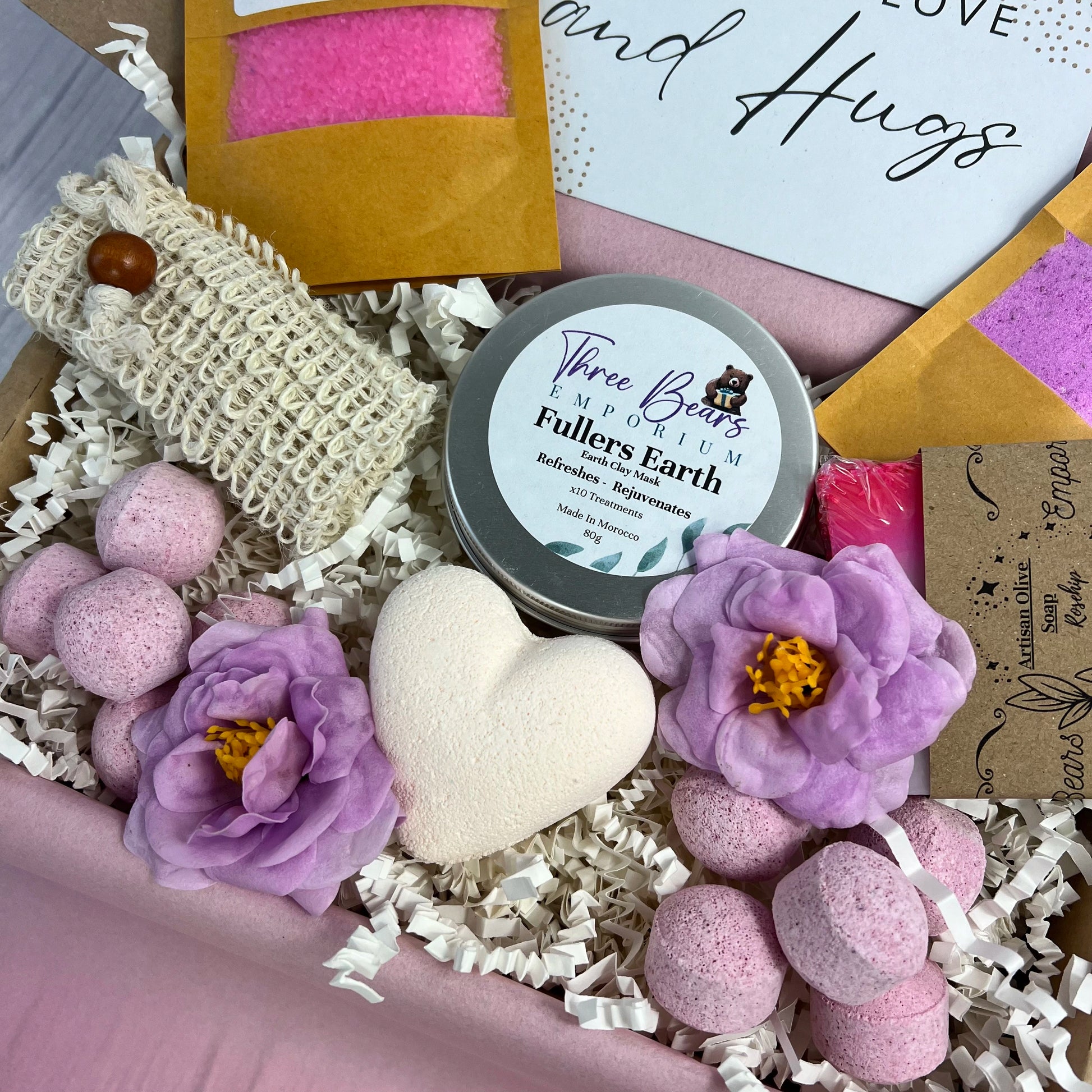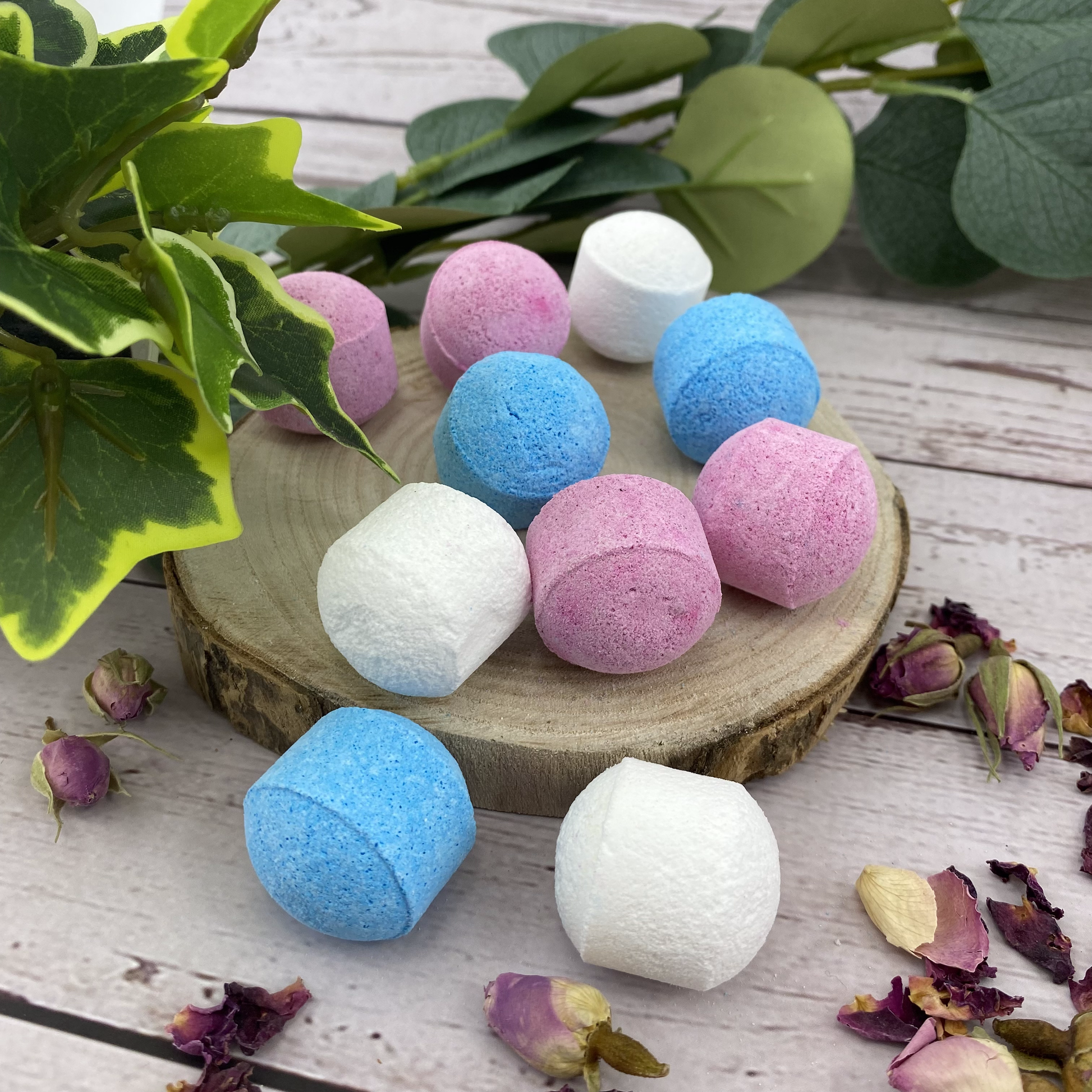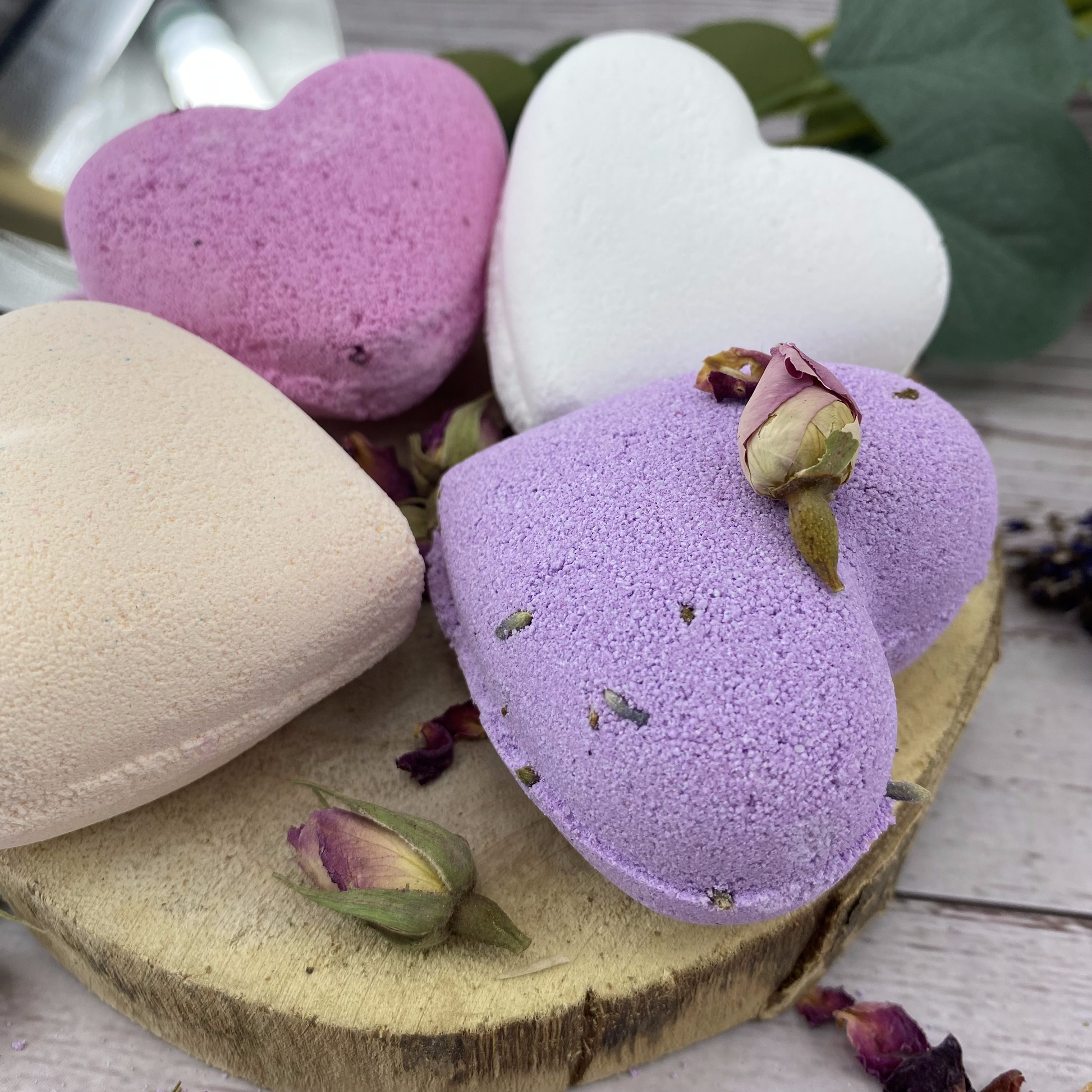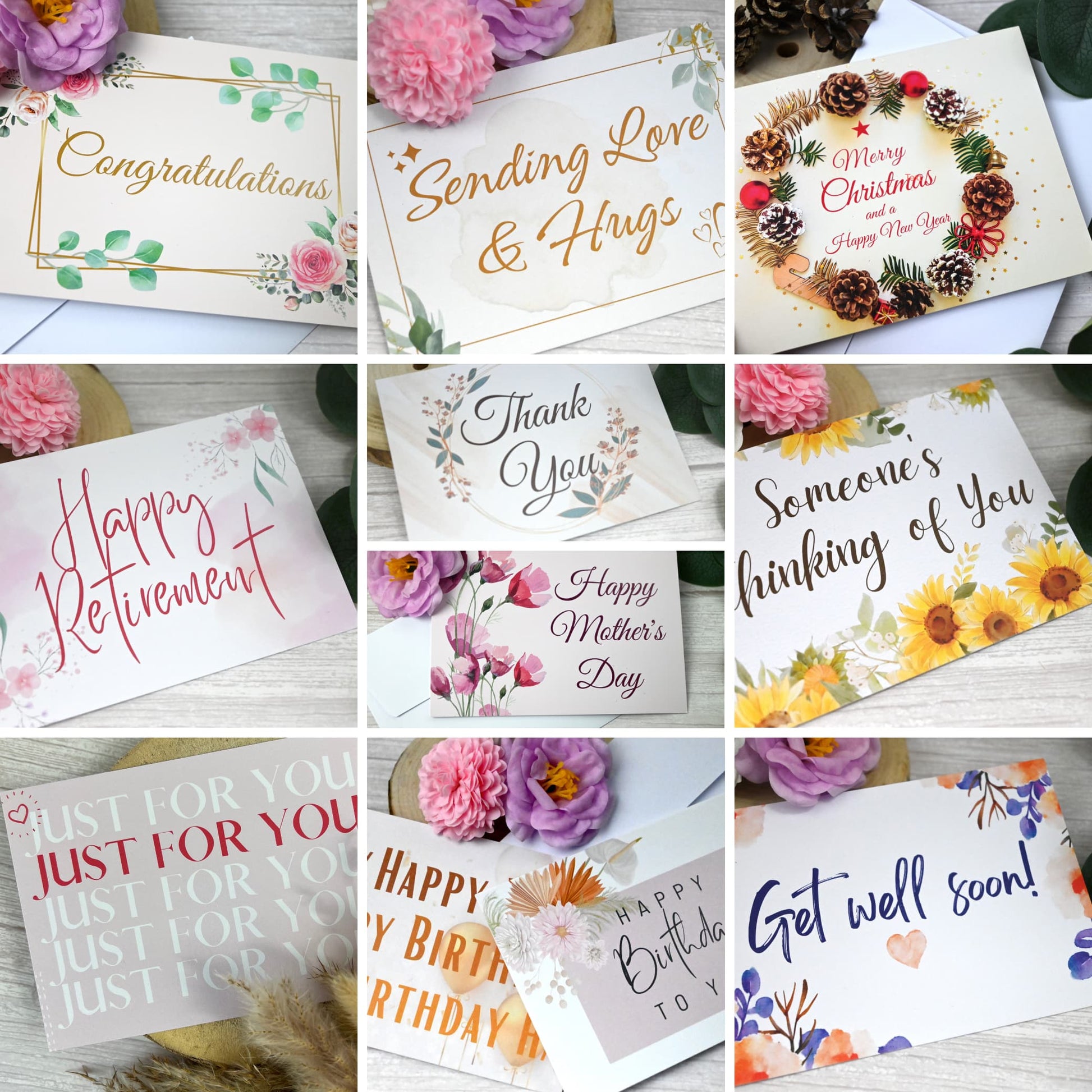 Bath Time Bliss | Pamper Gift Set
Sale price
$30.00 USD
Regular price
Tax included.
Estimated delivery:

Dec 04 - Dec 08

Free shipping on all orders over £20
Welcome to Bath Time Bliss, where we believe in the art of self-care and indulgence! Say hello to our delightful Pamper Gift Set, designed especially for you, dear shopper


Inside this little treat gift box, you'll find a collection of pure bliss that will transport you straight to your own personal oasis.
🌿The little treat gift box contains:


10 Mini bath bombs
Fullers earth clay mask- enough for 10 sessions
Heart bath bomb
Garden Blossom bath dust
Wild and natural handmade soap
Soap saver bag
Benzoin, ginger & orange aromatic bath salt
Camellia bath soap flowers

Indulge yourself with 10 mini bath bombs that are bursting with vibrant colors and enchanting scents.

Unwind and purify your skin with our luxurious fullers earth clay mask. With enough for 10 sessions, it's perfect for treating yourself whenever you need a moment of tranquility. Feel the stress melt away as you sink into a relaxing bath filled with the heart-shaped bath bomb.

Create an enchanting atmosphere with our garden blossom bath dust - sprinkle it gently into your tub like fairy confetti.

Pamper your senses further with our wild and natural handmade soap. Carefully crafted using only the finest ingredients, every wash will leave your skin feeling rejuvenated and smelling divine.

For those who appreciate eco-friendly solutions, we've included a soap saver bag that allows every last bit of lather to be put to good use – no waste here!

Enhance your bathing experience by adding benzoin, ginger & orange aromatic bath salt – let its soothing aroma envelop you while it nourishes your body.

And finally, complete this pampering spree by adorning your bathwater with camellia bath soap flowers.
Postcard or Greeting Card
✨Pick from the 'Someone's thinking of you', 'Happy Birthday', 'Sending Love & Hugs', 'Thank You', 'Congratulations', 'Christmas', 'Just For You', 'Get Well Soon', 'Happy Retirement' and 'Mother's Day' card!
Please note the Congratulations, Happy Birthday, Christmas & Mother's day are greeting cards with luxury envelopes, where message can be written inside BUT the other cards are POSTCARDS with NO option to write on them. Messages are written on the gift tag.
Packaging
The bath time bliss pamper gift set comes in a clean, quality box with an elegant gingham ribbon tie and tag for your personal message. We'll even handwrite any messages on the tags if you want us too! To make your gifts even more special, why not add on the gift wrap service for an extra £3? Your package will be wrapped in recycled green kraft paper and presented beautifully!
Order Before 2pm For Same Day Shipping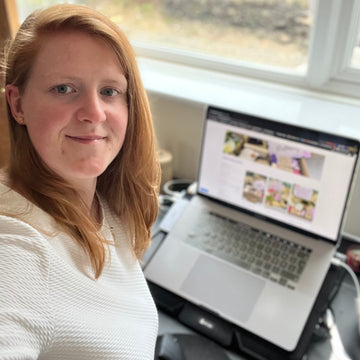 Hey there! Thanks for dropping by!
Meet the Creator
Greetings! I'm Gabriella, founder of Three Bears Emporium. My venture began in 2020 in my dad's home and has since thrived! Myself and my family now dispatch a great many delightful presents each month to customers across the UK and US, promoting self-care, kindness and joy.