Skip to product information
Care Package Hamper for Him
Sale price
$34.00 USD
Regular price
Tax included.
Estimated delivery:

Sep 29 - Oct 03

Free shipping on all orders over £20
 The Best Hamper for him!
Another unique gift idea for your man! This is the perfect home spa experience so your man can relax and unwind after a long day!

Finding the perfect gift for any man is hard work, that is why we've put together the perfect gift set for you!


The perfect gift for Valentine's Day, Birthdays, Christmas, Father's Day, Congratulations, and many other special occasions.
🌿What's Inside the care package hamper for him:
Ocean bath bomb
 Five for Him bath bomb
Lemon or Exfoliate Artisan Olive soap
A Natural jute soap bag
 Stress Buster aromatherapy salt
 Passion Potion aromatherapy salt
Coconut & Lime solid shampoo bar
Wooden nail brush
Bath soap flower

If you're looking to add something extra to the care package, then we have already put together some complimentary items. Choose from the following:
Beard Oil
Shaving soap
Grapefruit Shower Soufflé
Green Tea Shower Soufflé
Metal & Leather bracelet
Lava Stone bracelet
Artisan tea blends, coffee blends or hot chocolate with marshmallows
Handmade sugar scrubs



🌿Find Out A Bit More About Each Item:
🌿Five For Him jumbo bath bomb: 180g of pure macho scented masculine bomb containing shea butter to leave you with even smoother skin.
🌿Ocean Jumbo bath bomb: Relax in your tub and feel like you're on some exotic shore.
🌿Handcrafted Soap: Artisan Olive Oil Handmade soap. Made using traditional cold process methods. Soaps are SLS and paraben free. Olive oil soaps help provide protection, improve skin tone and softness. Our dead sea mud hand soap is good any skin impurities, while the lemon is perfect for cleansing.
🌿Biodegradable Jute Soap Bag: The essential accessory for any pampering experience.
🌿Aromatherapy Bath Salts: Clear your mind, energise and relax your body with these bath potions. Simple add 2-3 teaspoons to a running bath and sit back and enjoy your aromatherapy bath experience.
Passion Potion: Blend of Ylang Ylang, Lemon and Orange essential oils.
Stress Buster: Wonderful blend of Bergamot, Geranium and Vetiver essential oils.
🌿Argan Solid Shampoo: Coconut and Lime shampoo bar. This exotic and fruity shampoo helps to re-hydrate dull or dry hair.
🌿Wooden Nail Brush: Used to scrubs the hands clean, perfect for any grafter or after a days gardening!
Check out some of our other mens pamper boxes
Order Before 2pm For Same Day Shipping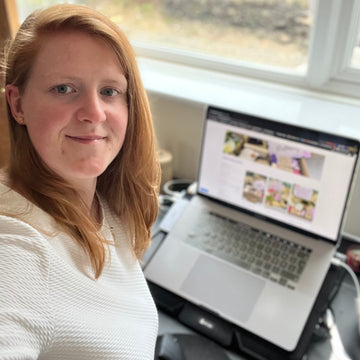 Hey there! Thanks for dropping by!
Meet the Creator
Greetings! I'm Gabriella, founder of Three Bears Emporium. My venture began in 2020 in my dad's home and has since thrived! Myself and my family now dispatch a great many delightful presents each month to customers across the UK and US, promoting self-care, kindness and joy.