Skip to product information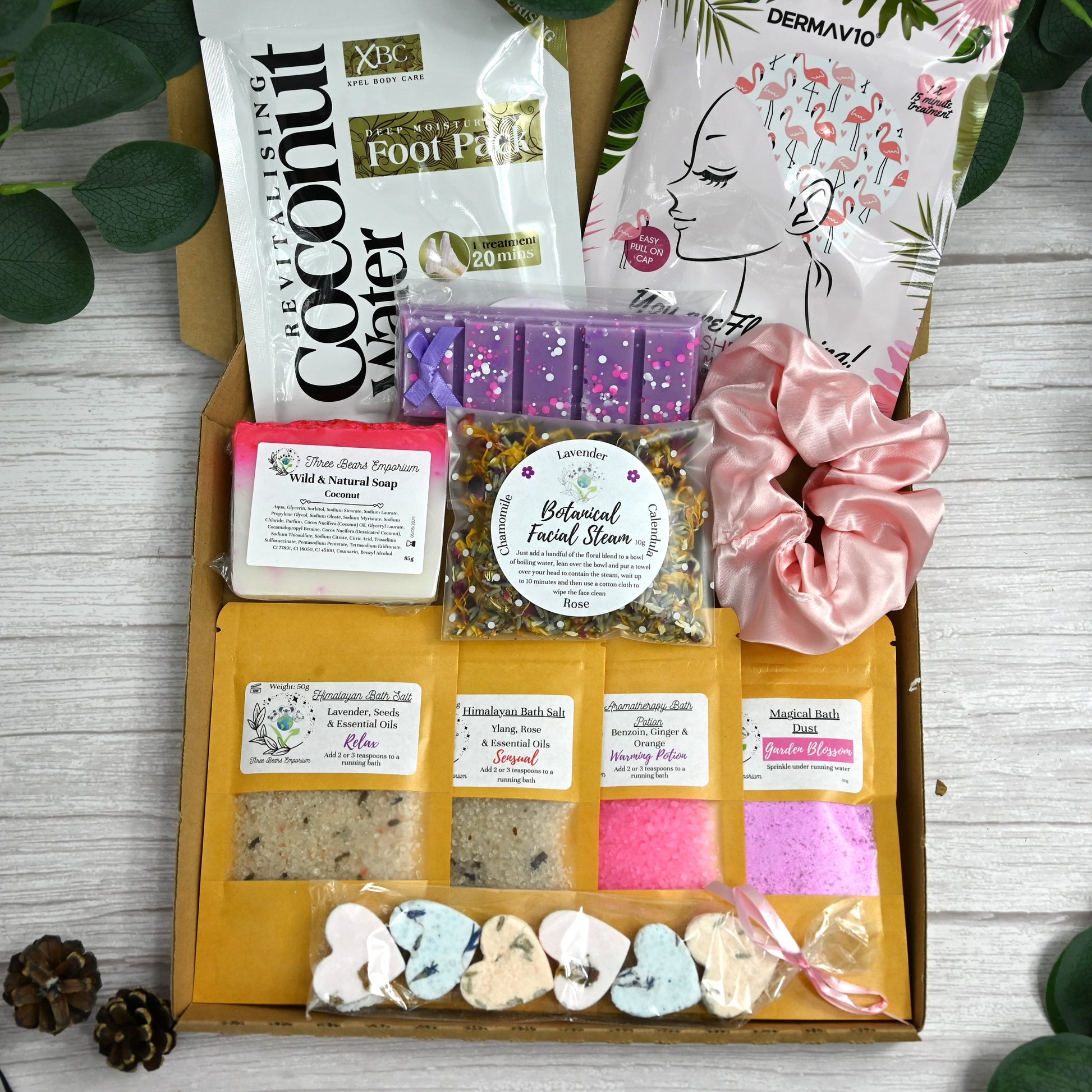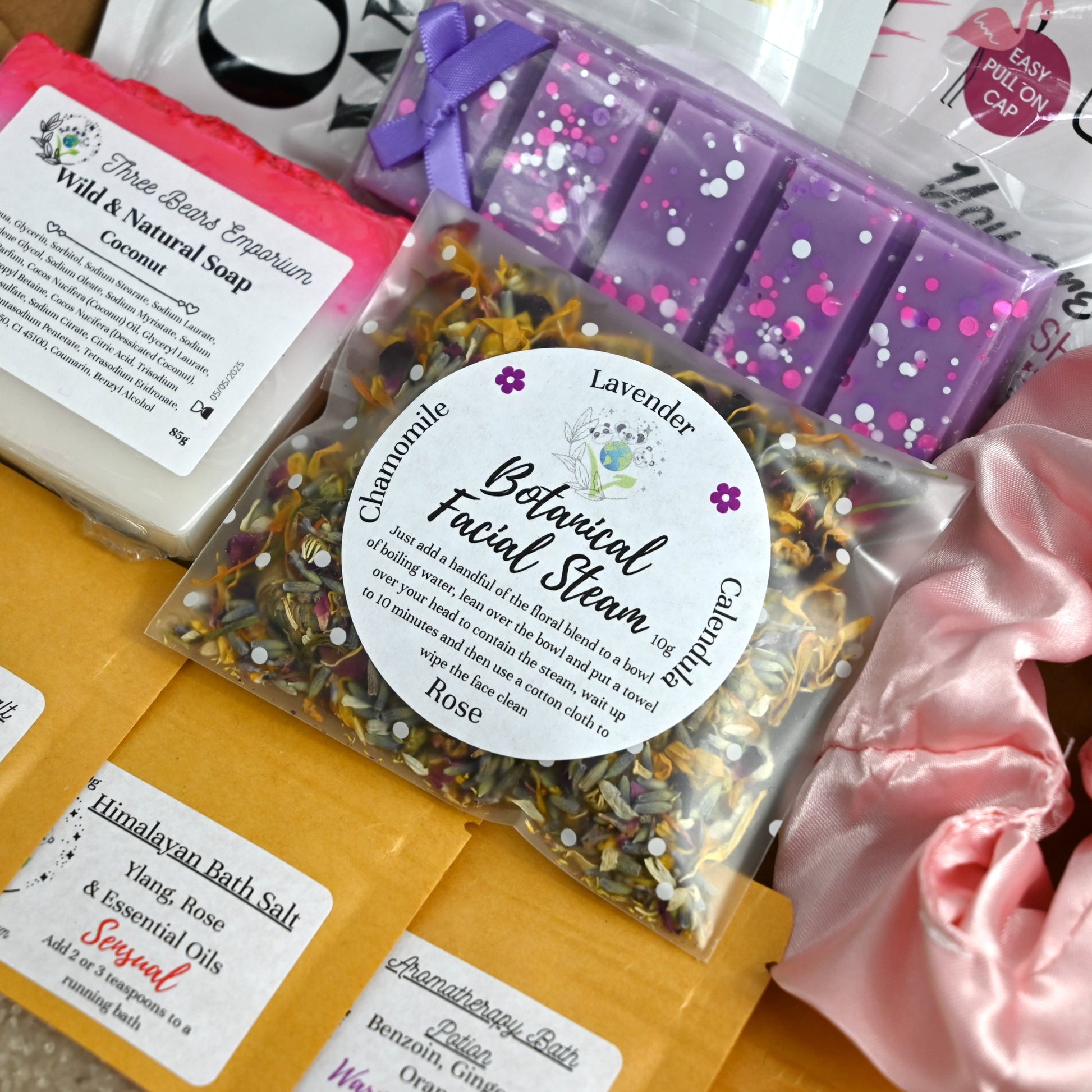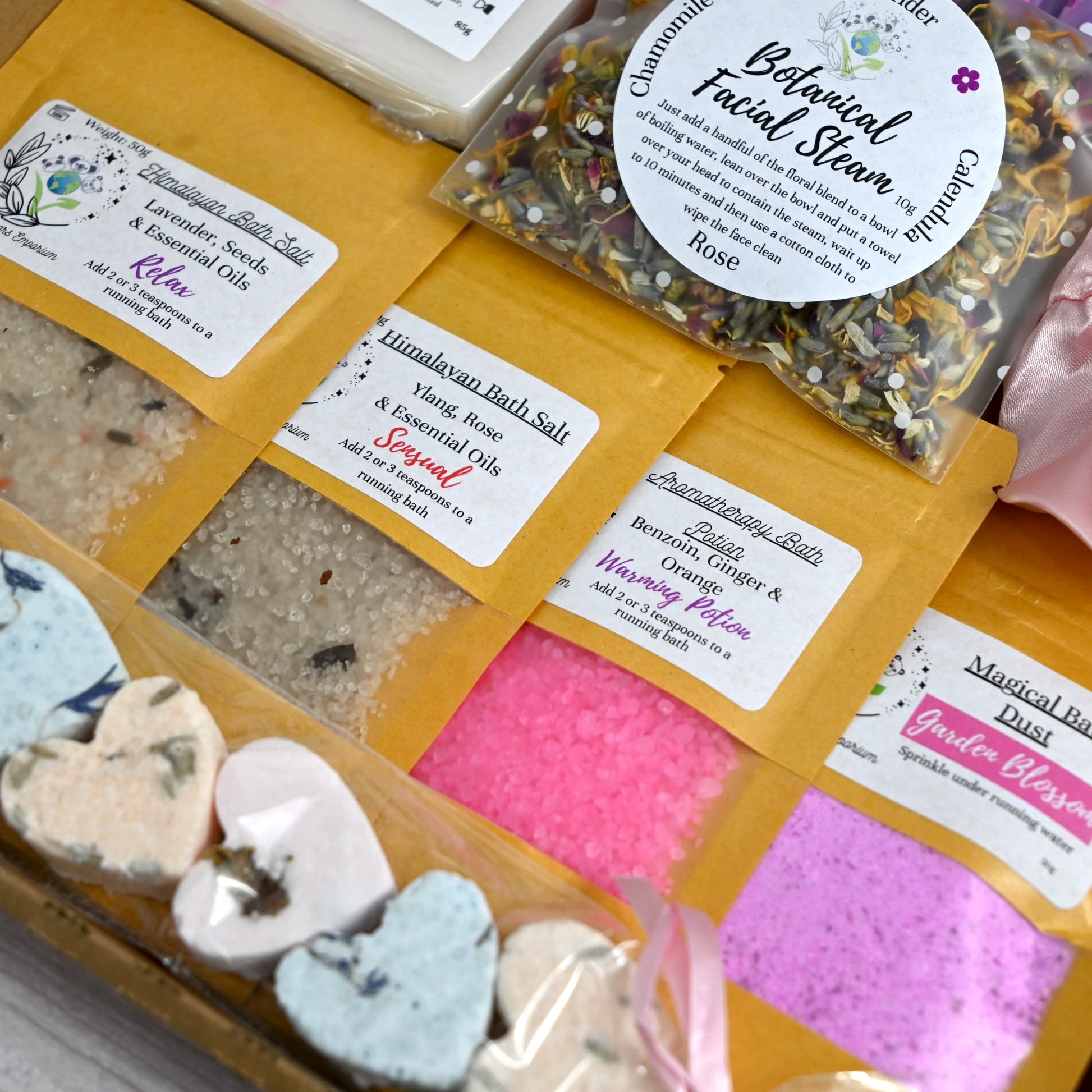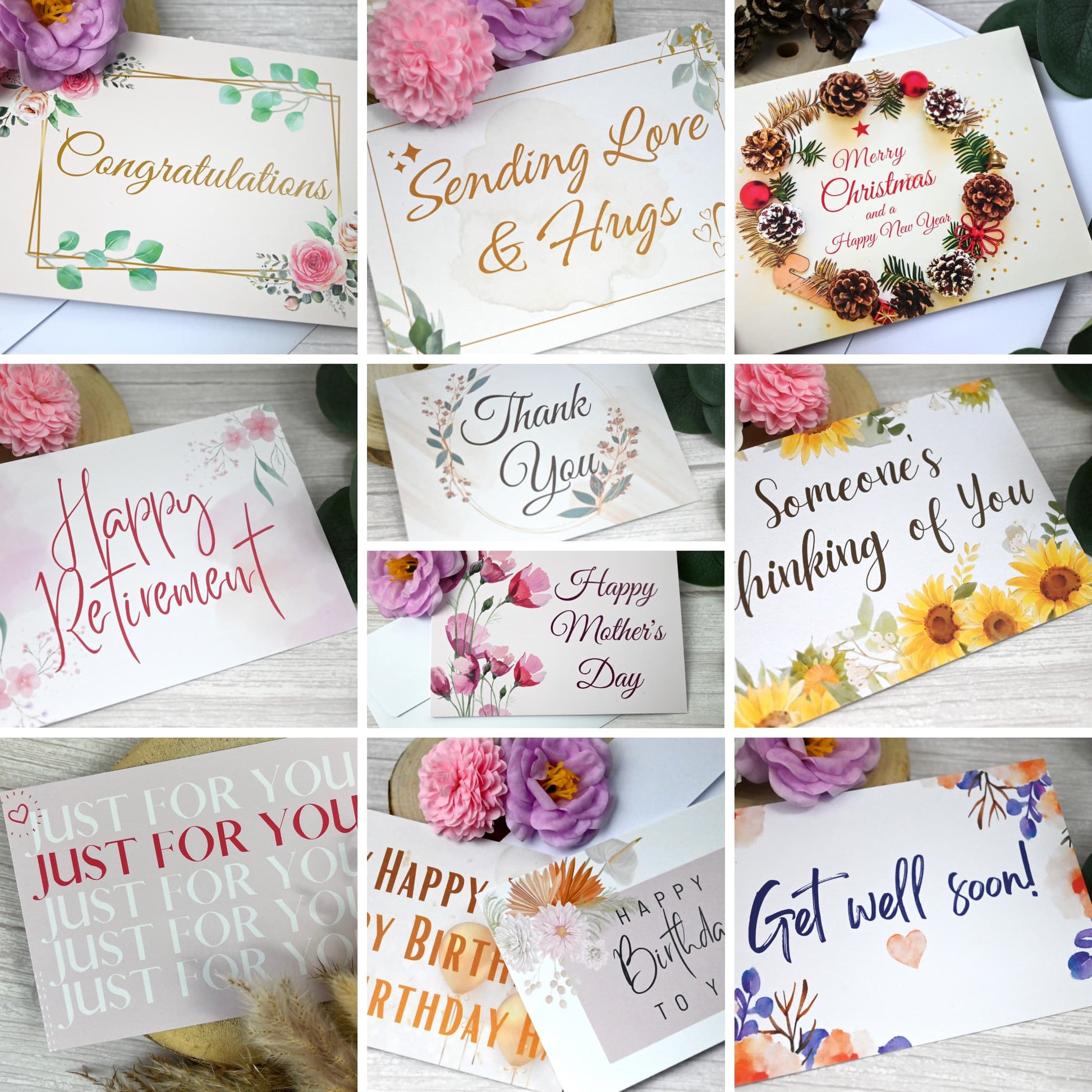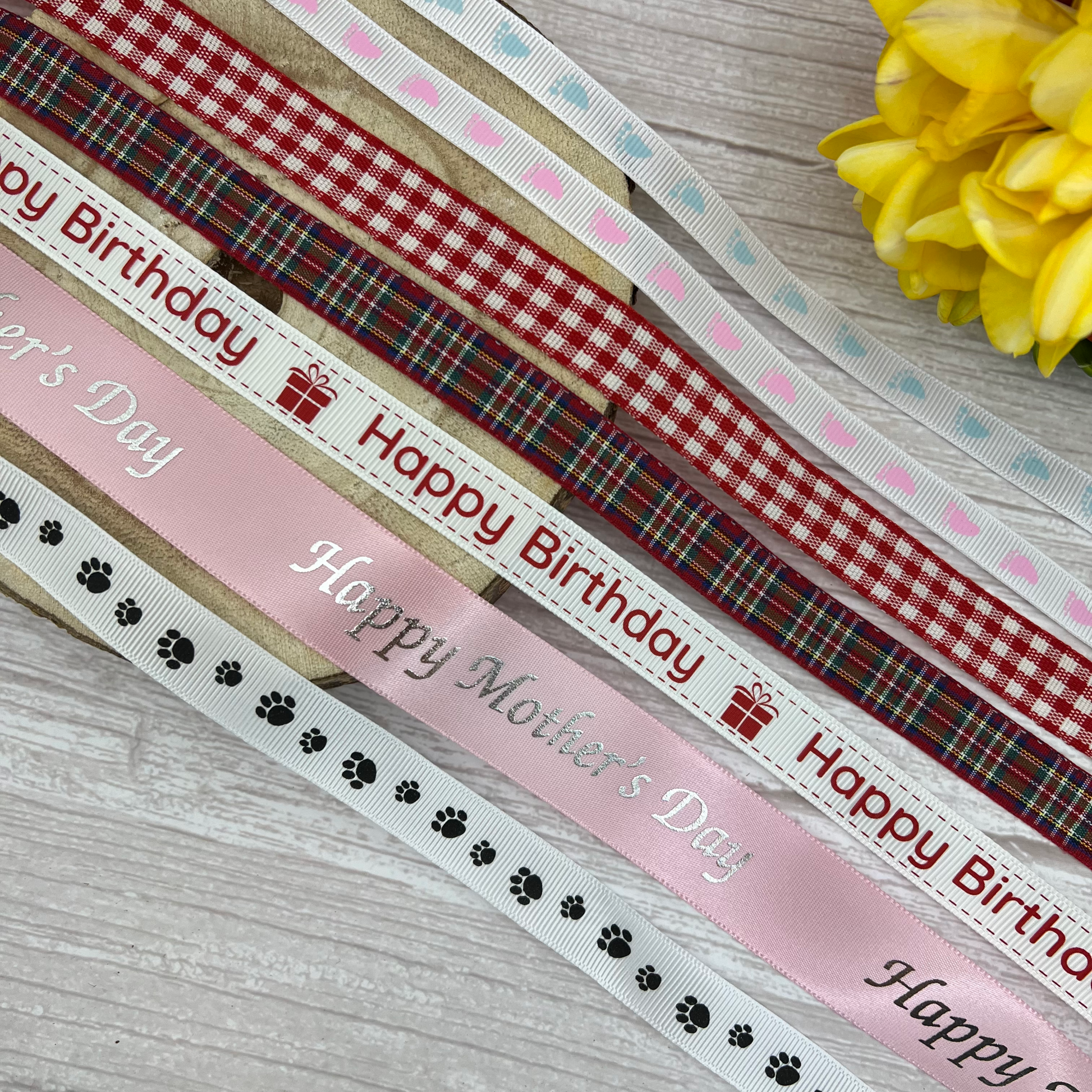 Floral Delights Spa Kit | Letterbox Gift
Sale price
$35.00 USD
Regular price
Tax included.
Estimated delivery:

Dec 04 - Dec 08

Free shipping on all orders over £20
Welcome to the ultimate relaxation experience with our Spa Kit | Letterbox Gift!
This delightful package brings a spa-like atmosphere straight to your doorstep, ensuring you can unwind and pamper yourself wherever you please.
🌿Inside this letterbox gift:
Botanical facial steam
Lavender himalayan salt blend
Ylang & rose himalayan salt blend
Warming potion aromatherapy bath salts
Garden Blossom bath dust
6 heart scented mini bath bombs
Wild and natural soap
Medium hair scrunchie
Soy wax snap bar
Coconut water foot pack
Marula Oil hair mask
Indulge in the soothing Botanical Facial Steam, allowing the gentle steam to embrace your skin and unveil a rejuvenated complexion. Our Lavender Himalayan Salt Blend and Ylang & Rose Himalayan Salt Blend will transport you to fields of blooming flowers as their exquisite aroma fills your bath-time oasis. Let the stress melt away with our Warming Potion Aromatherapy Bath Salts, designed to restore both body and mind.

Enhance your bathing experience further by sprinkling some Garden Blossom Bath Dust into your tub, transforming it into a fragrant paradise. Don't forget about our adorable Heart Scented Mini Baths – six charming little companions that add an extra touch of loveliness to every soak.

Feel refreshed and revitalized after washing with our wild and natural soap, perfectly crafted from Mother Nature's finest ingredients. Keep those luscious locks stylishly secured with our medium hair scrunchie while burning our Soy Wax Snap Bar for a heavenly aromatic treat in any room.

Treat those tired feet with utmost care using our Coconut Water Foot Pack – let its hydrating properties work wonders on dry skin. Complete this luxurious self-care ritual by nourishing your hair with the divine Marula Oil Hair Mask that leaves tresses silky smooth and oh-so-lustrous.
Letterbox Packaging
This set will be sent in a quality kraft letterbox and wrapped with a gingham ribbon tie. The box will be sent in a Polymailer to keep everything clean.
Order Before 2pm For Same Day Shipping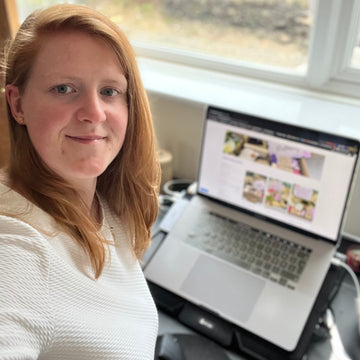 Hey there! Thanks for dropping by!
Meet the Creator
Greetings! I'm Gabriella, founder of Three Bears Emporium. My venture began in 2020 in my dad's home and has since thrived! Myself and my family now dispatch a great many delightful presents each month to customers across the UK and US, promoting self-care, kindness and joy.