Skip to product information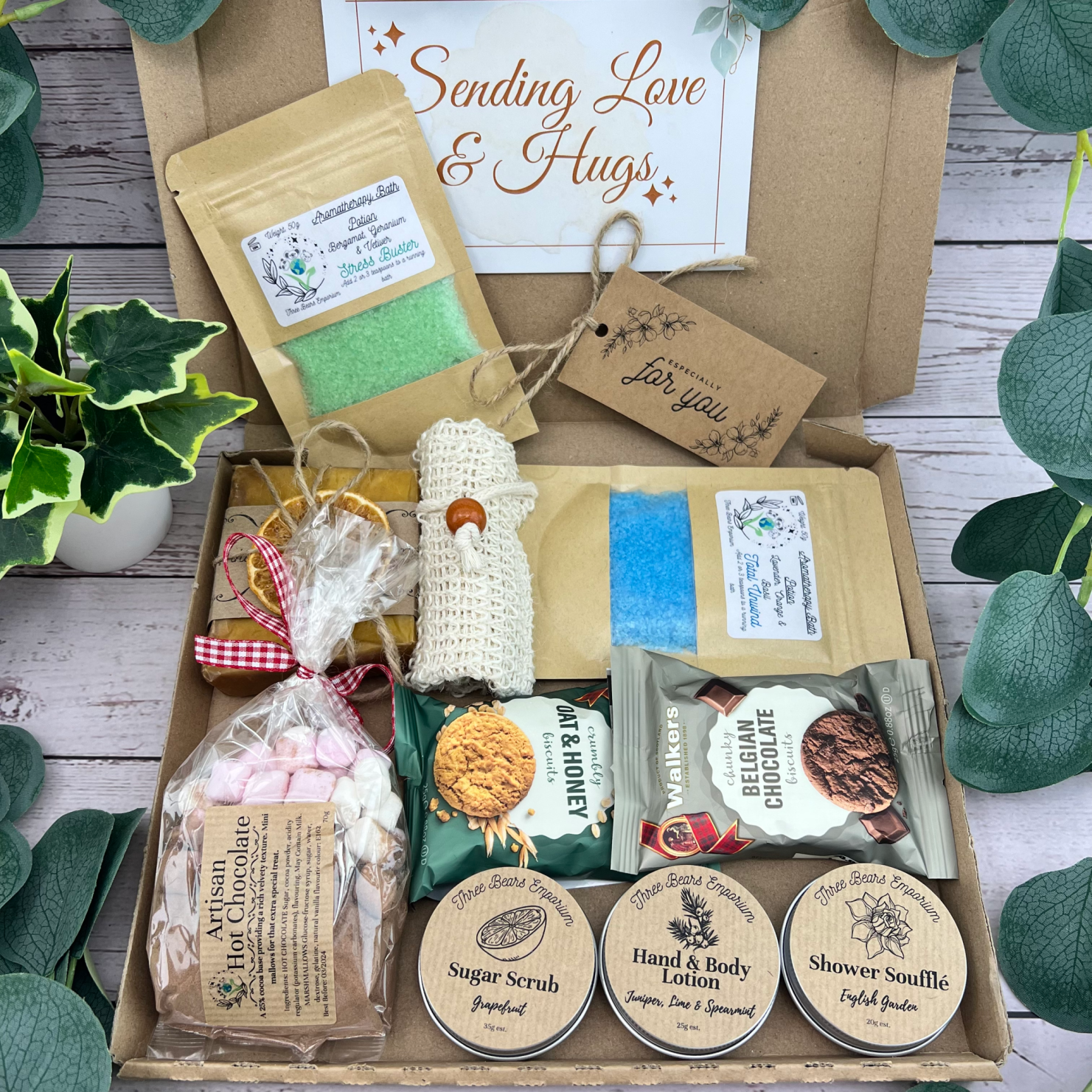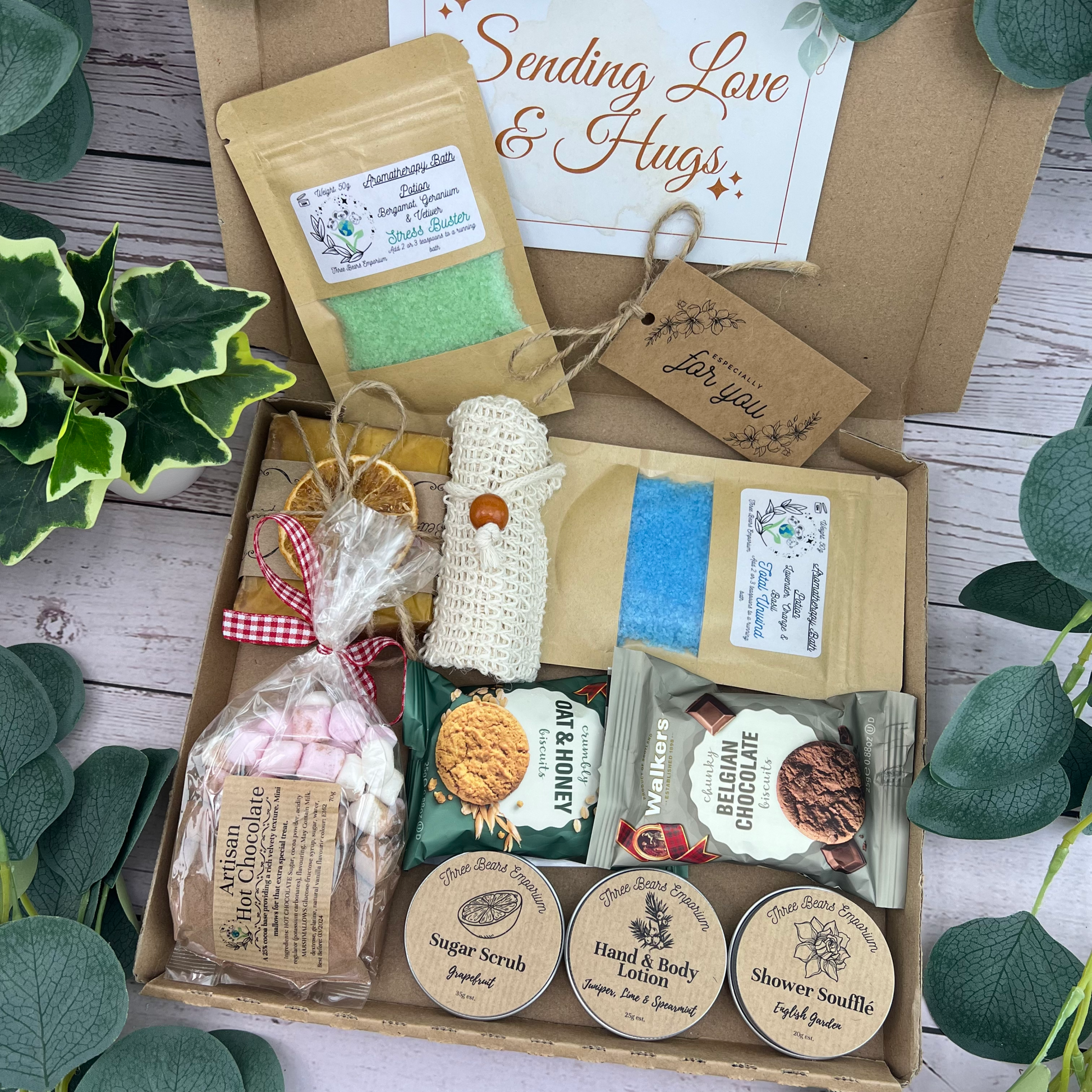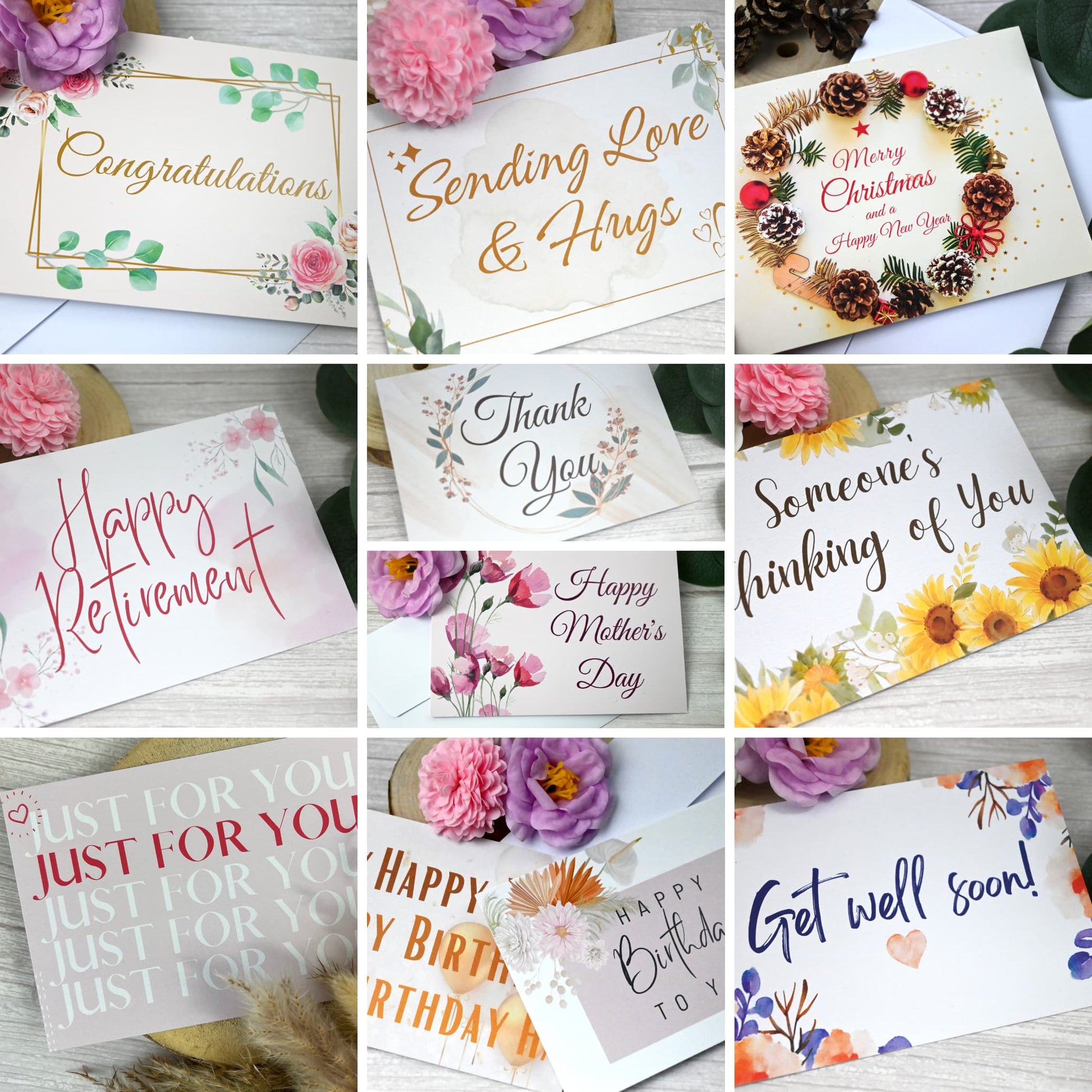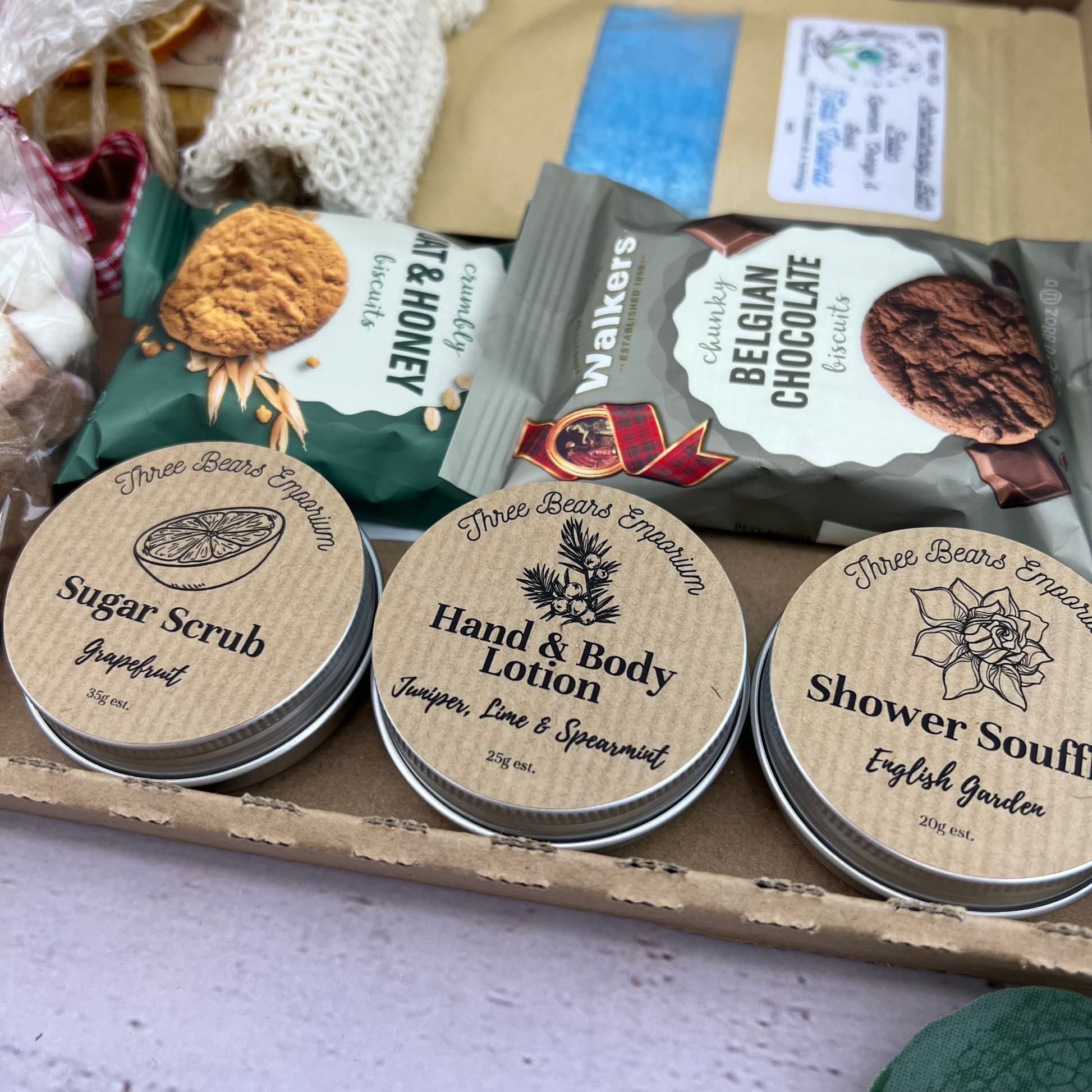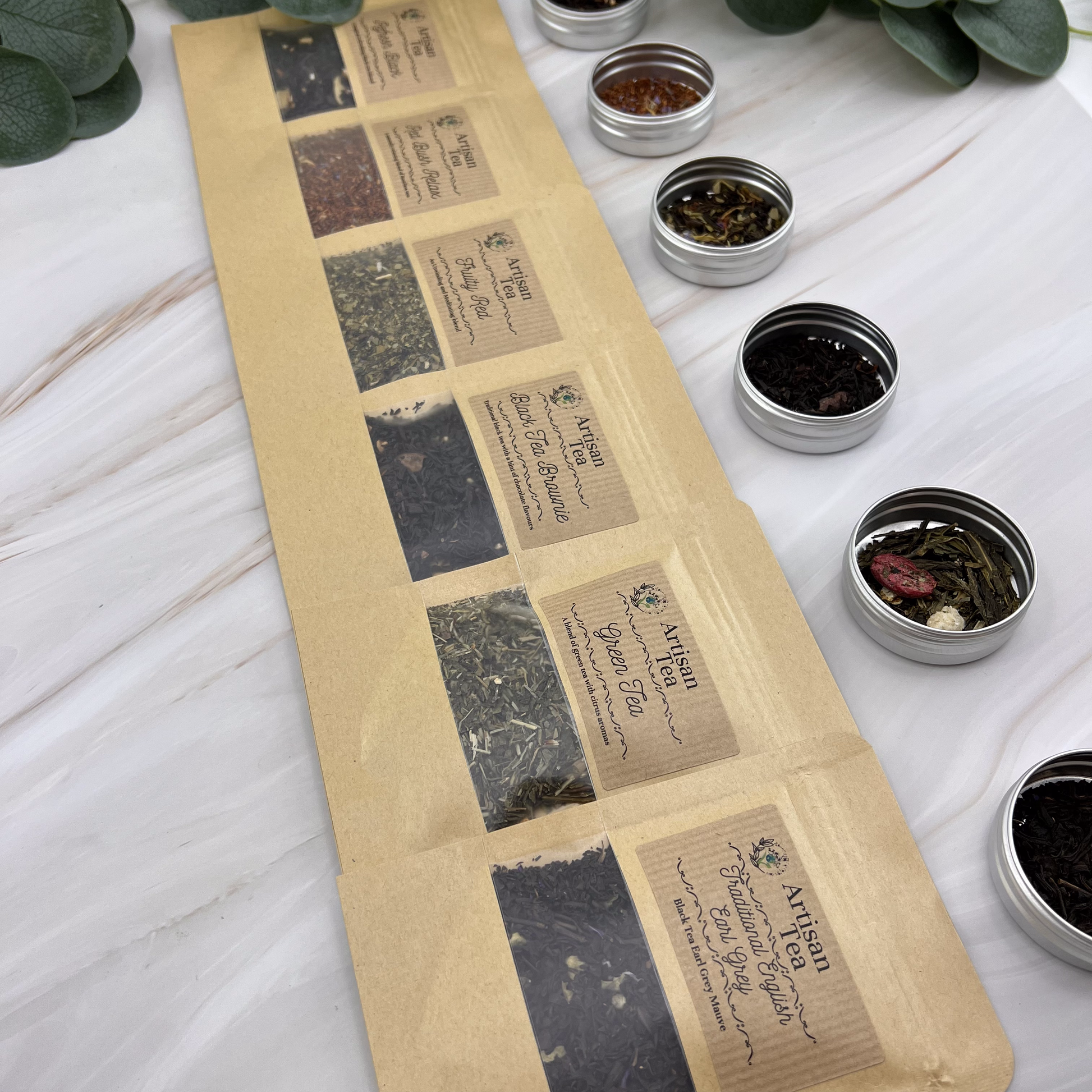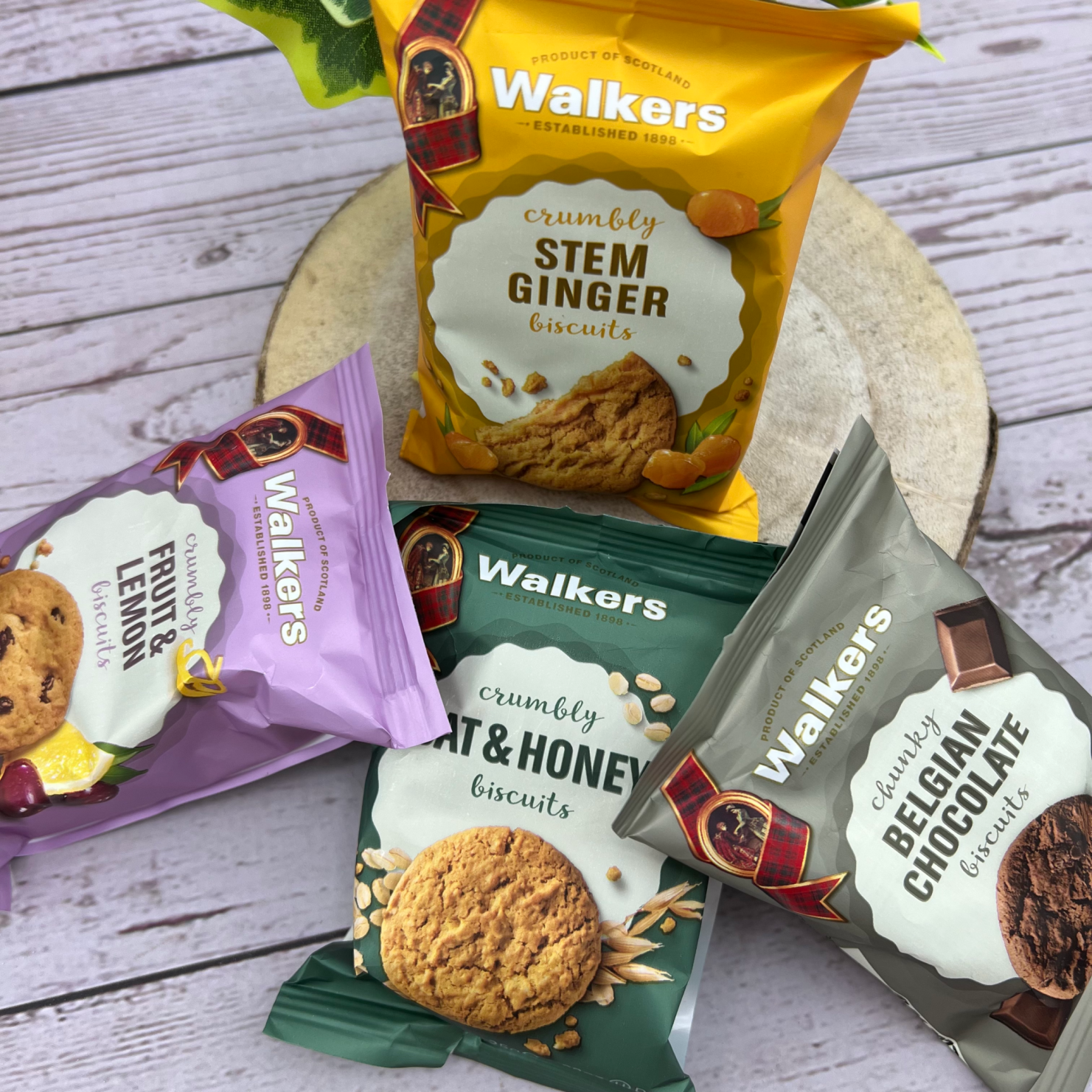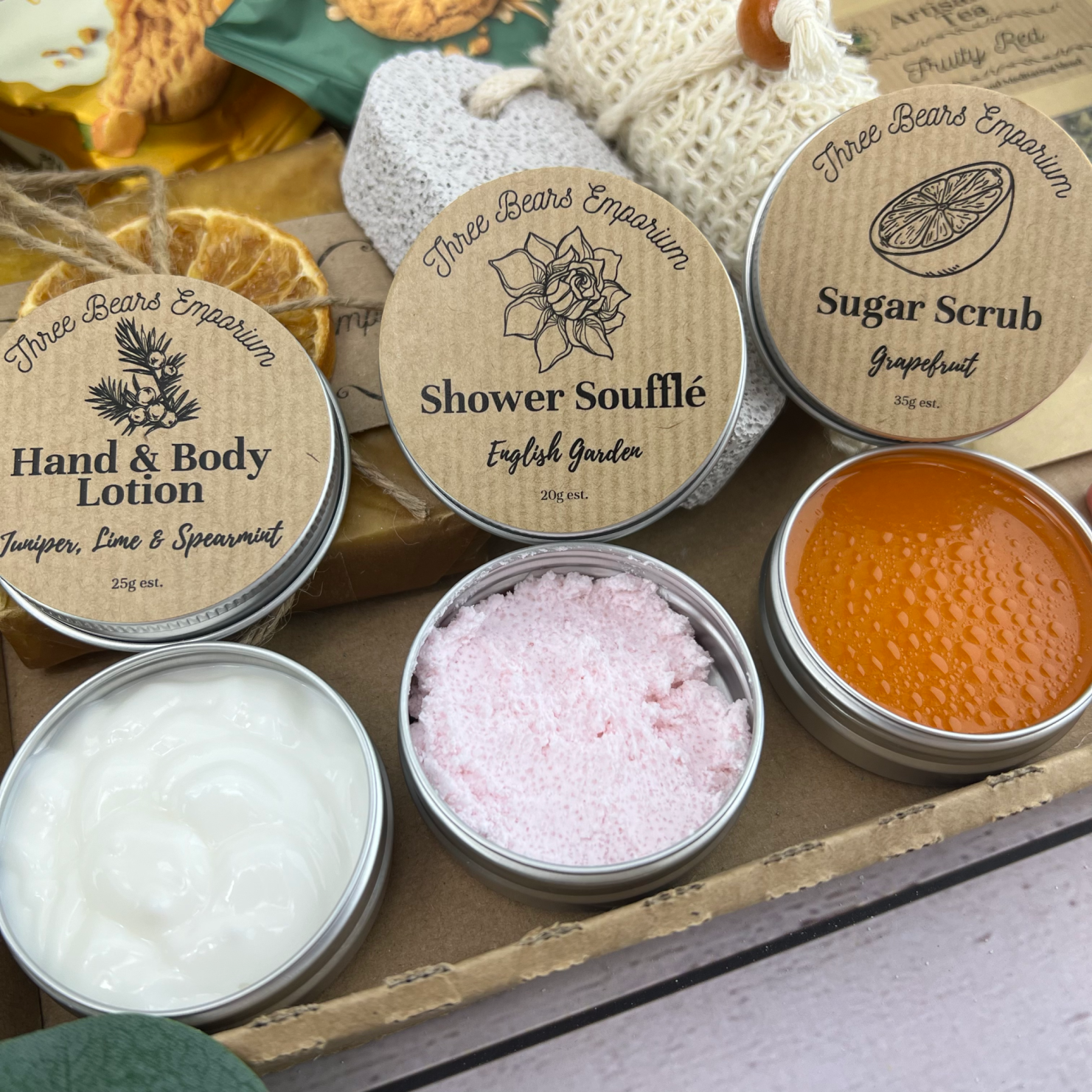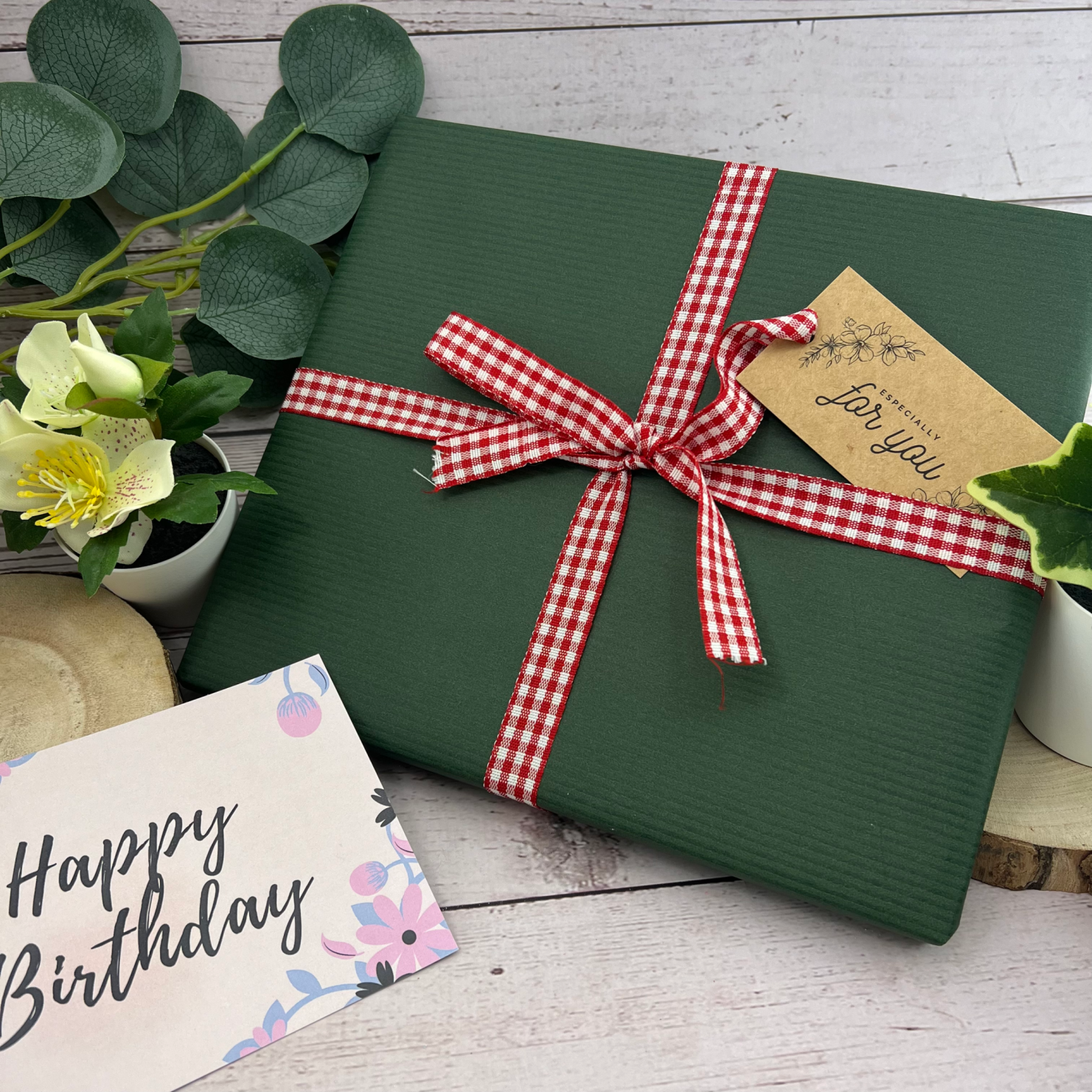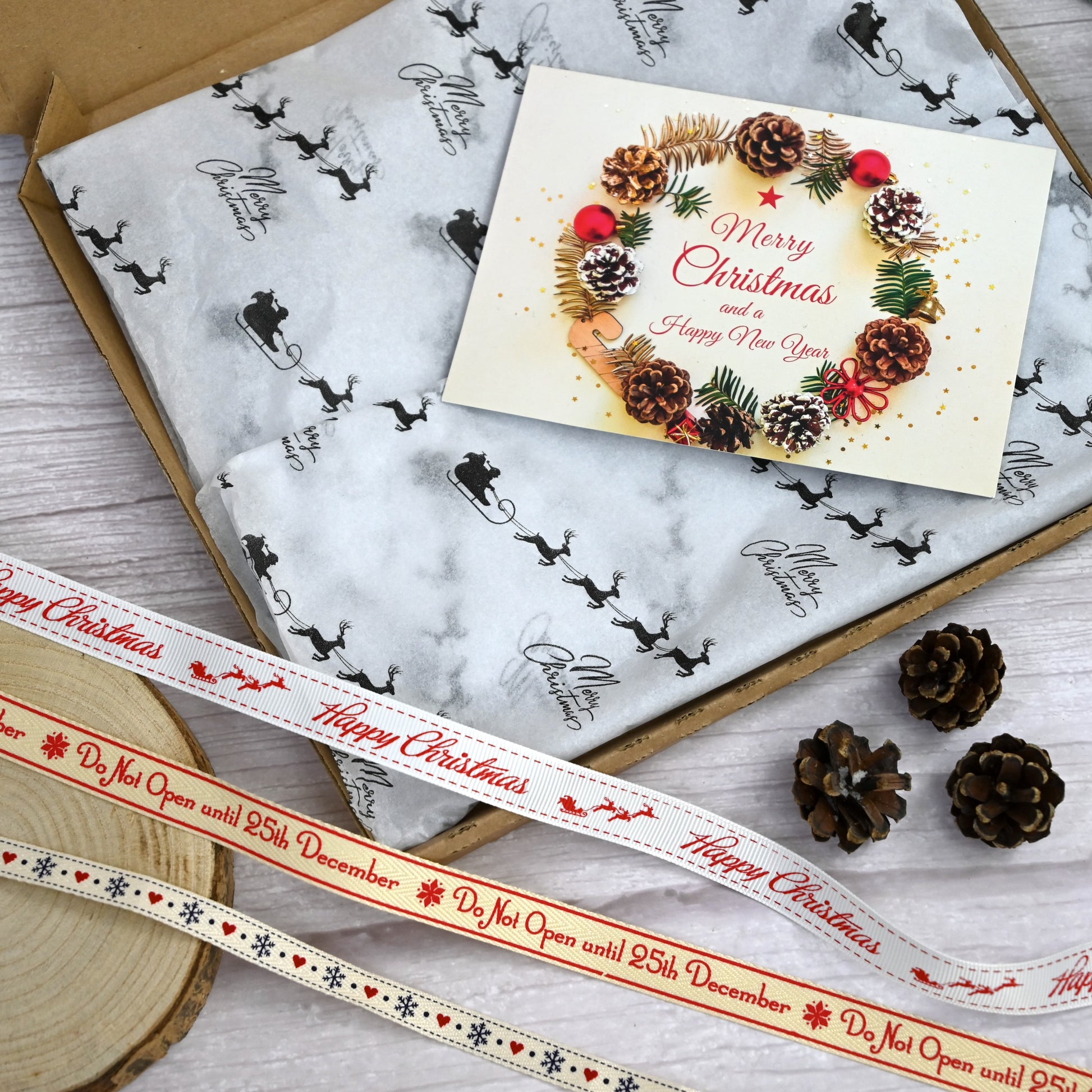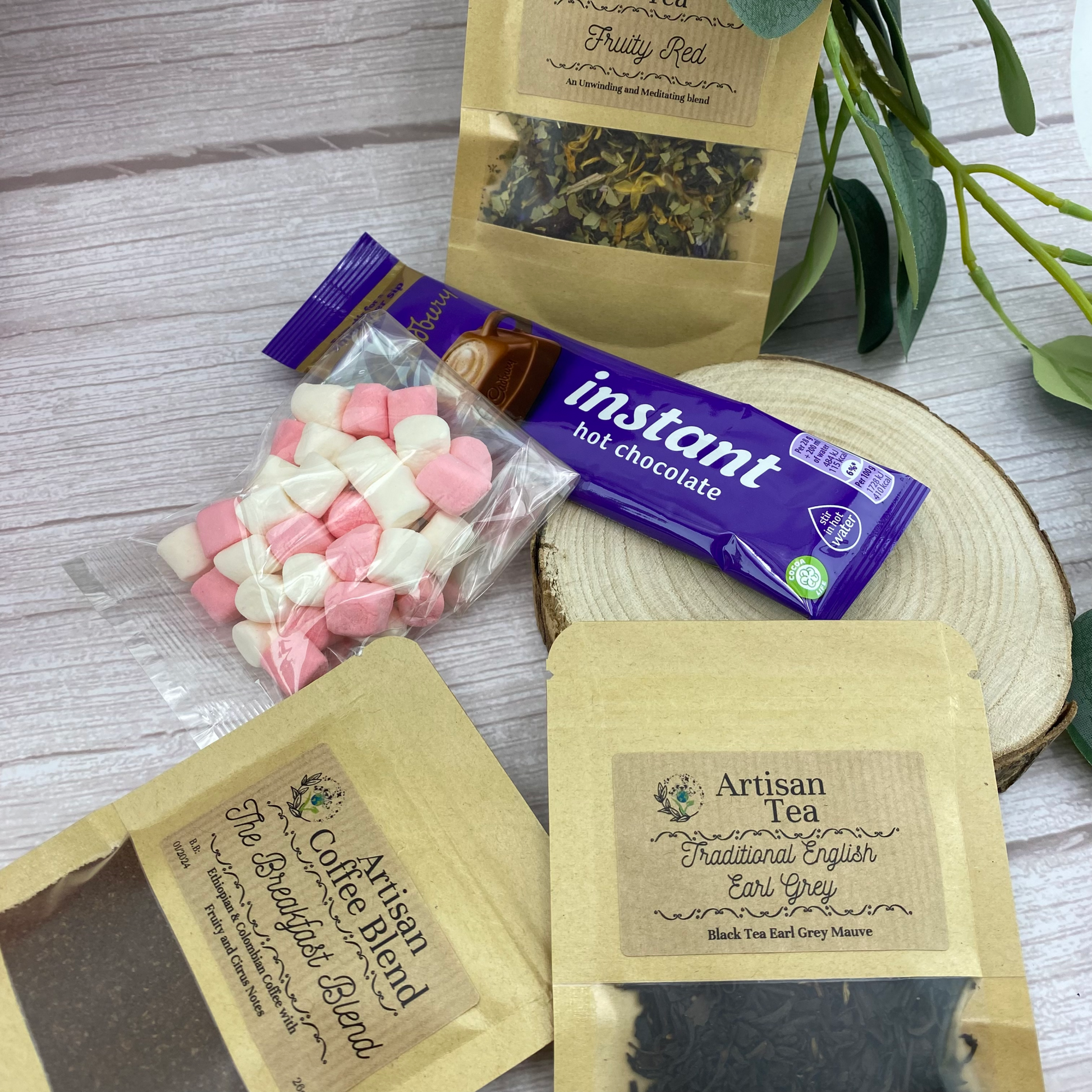 Letterbox Gift For Her
Sale price
$27.00 USD
Regular price
Tax included.
Estimated delivery:

Sep 30 - Oct 04

Free shipping on all orders over £20
Treat yourself, your friends and family to a little home relaxation with some delicious famous Walker biscuits with a cup of their favourite drink. Soak away the stress of the day with stress buster and total unwind bath salts with this letterbox gift!
The ideal gift for every occasion, including Birthdays, Christmas, Valentine's Day, Mother's Day, Congratulations, Thanks You's and Get Wells.
A letterbox bursting with scent and deliciousness!
🌿Inside this letterbox gift set:
A drink from our selection
2 delicious Walker biscuits
Total unwind bath salt
Stress buster bath salt
Handmade natural hand soap
Soap saver bag
Grapefruit sugar scrub
Hand & body lotion
Strawberry body scrub

📦Each gift box comes gift wrapped with a green kraft paper so it's READY TO GO as the perfect gift for that someone special!
🎀Birthday and Christmas ribbon available
🌿Gift Box Contents:
🌿Walkers biscuits- 2 biscuits in each packet. ( Salted Caramel, Stem Ginger, Golden Oat, Belgian Chocolate)
🌿A fruity refreshing grapefruit sugar scrub, popping with colour and fragrance or a calming relaxing vanilla sugar scrub
🌿A mild cleansing shower soufflé with a unique creamy and airy consistency. Massage into the skin and enjoy the fluffy formula that will melt into the skin leaving you soft and conditioned.
🌿Moisturising hand and body cream made is only pure and natural oils and with no artificial fragrances. Perfect for all skin types. Choose from a rejuvenating sandalwood & rose, a protecting juniper, lime and spearmint or fruity mango and lime.
🌿Handcrafted soap: Wild and natural handmade soap. Made using traditional melt and pour methods. Each soap is topped with dried flowers or fruit, for that extra special texture. Available in Rose, Coconut, Slice of Sunshine, Apple & Elderflower and Lavender.
🌿Aromatherapy bath salts: Clear your mind, energise and relax your body with these bath potions. Simple add 2-3 teaspoons to a running bath and sit back and enjoy your aromatherapy bath experience.
Stress Buster: Mix of bergamot, geranium and vetiver essential oils.
Total Unwind: Wonderful blend of lavender, orange and basil essential oils.
🌿Biodegradable natural jute soap bag: Slide the soap bar inside the bag and away you go.
🌿Artisan Tea Blends:
Green Tea- Blend of several green teas and citrus aromas into the perfect relaxing tea
Fruity Tea- An unwinding and meditating blend of red tea and dried fruits
Red Bush Relax- Rest and relax with this blend of rooibos, apple, orange blossom and lavender aromas, naturally caffeine free
Traditional Earl Grey- Traditional esteemed blend of black tea earl grey
Refresh Black- Black tea blended with cinnamon, orange peel, ginger and green cardamom. A refreshing cuppa tea!
Eternal Elixir- Rejuvenate your body and soul with this blend of green & white tea with cinnamon & apple
🌿Fancy coffee instead of tea, enjoy our artisan coffee blends to start your day, each packet will make up to 2/3 cups of coffee so plenty of enjoyment to be had.
The Breakfast Coffee (Ethiopian and Colombian coffee with fruit and citrus notes)
The Costa Rica Coffee (100% pure arabica delivering very mild acidity)
Decaf Coffee (100% pure arabica with hints of caramel)
If Hot Chocolate is more you cup of tea then select our delicious velvety hot chocolate with mini marshmallows for the perfect hot drink!
Marshmallows are Beef Gelatine (Please ask about Vegan or Halal option)
+ + + + + + + + + + +
Packaging for the letterbox gift
The products are sent in a quality kraft letterbox and wrapped with a gingham ribbon tie. The box will be sent in a Polymailer to keep everything clean. Your FREE gift message will be handwritten on to the a beautiful gift tag and attached using the ribbon.
Order Before 2pm For Same Day Shipping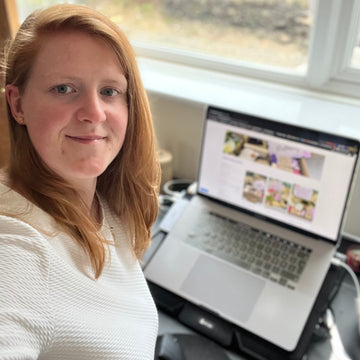 Hey there! Thanks for dropping by!
Meet the Creator
Greetings! I'm Gabriella, founder of Three Bears Emporium. My venture began in 2020 in my dad's home and has since thrived! Myself and my family now dispatch a great many delightful presents each month to customers across the UK and US, promoting self-care, kindness and joy.