Skip to product information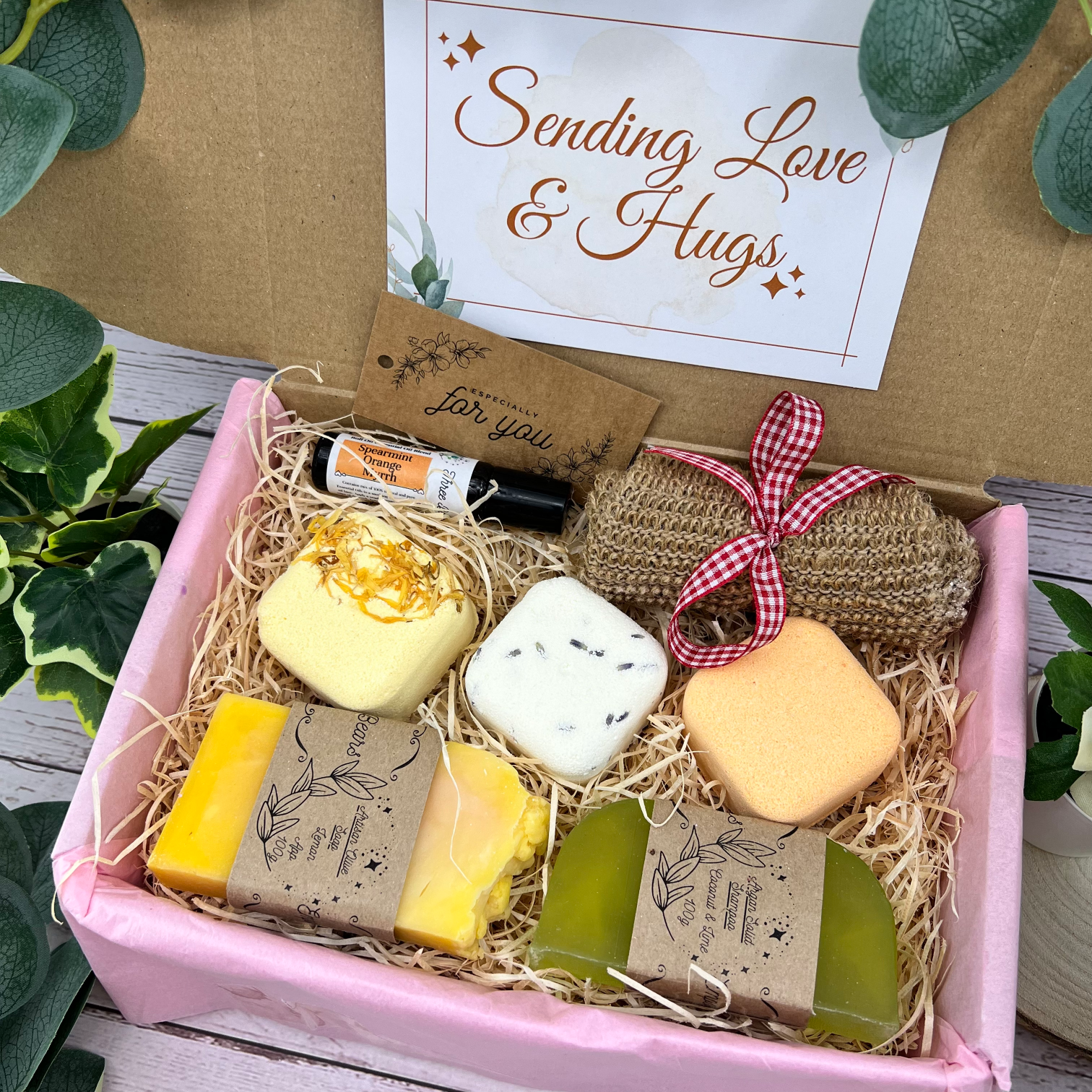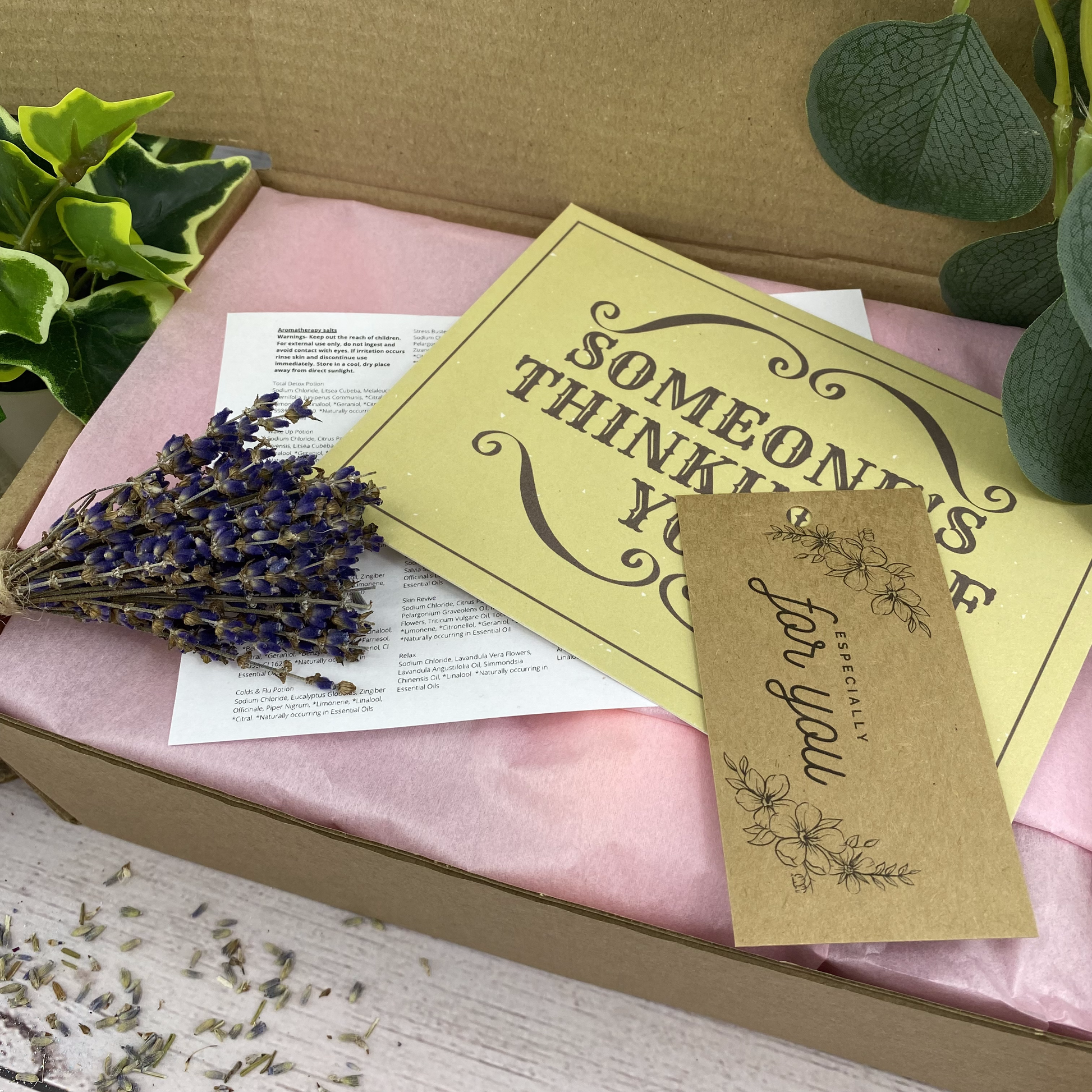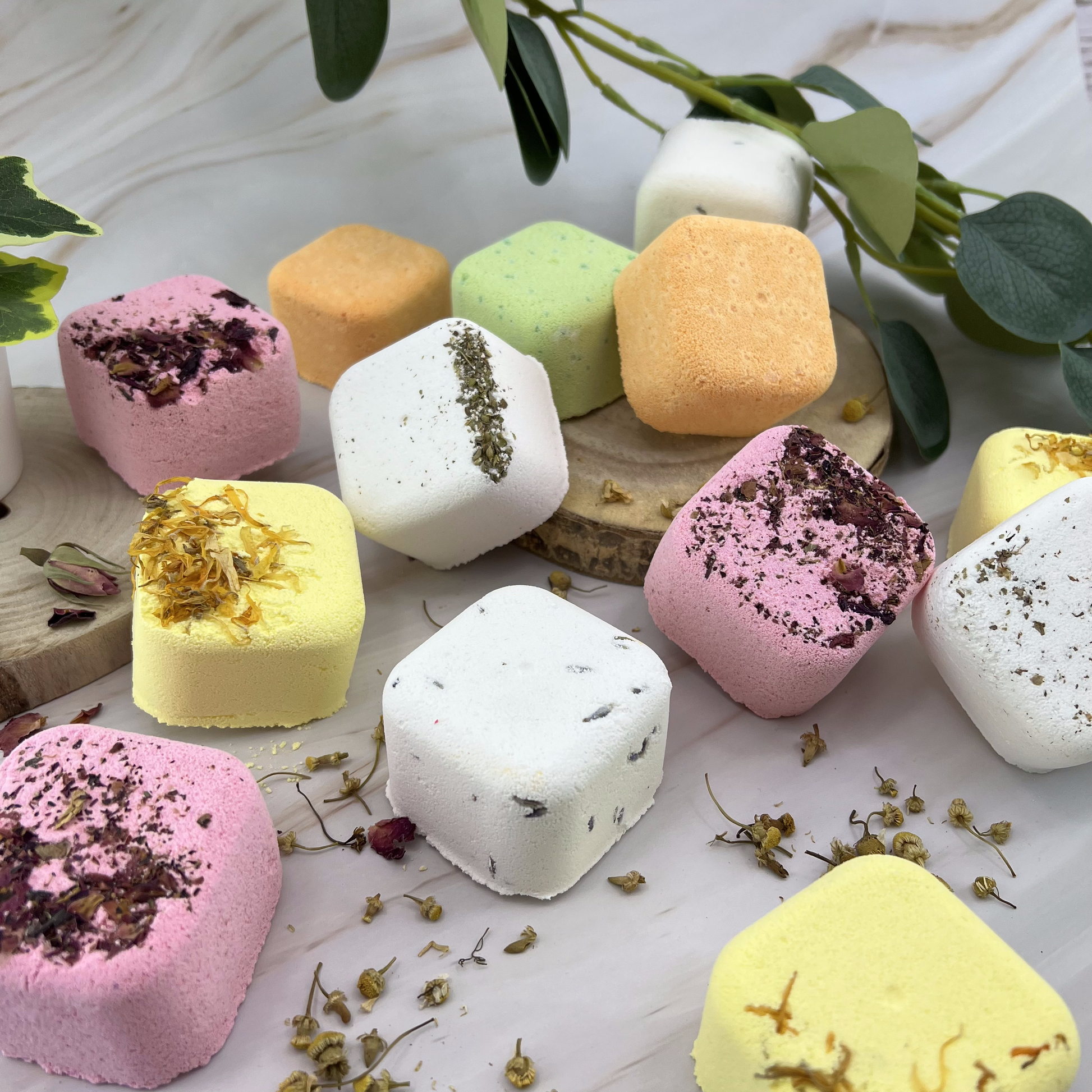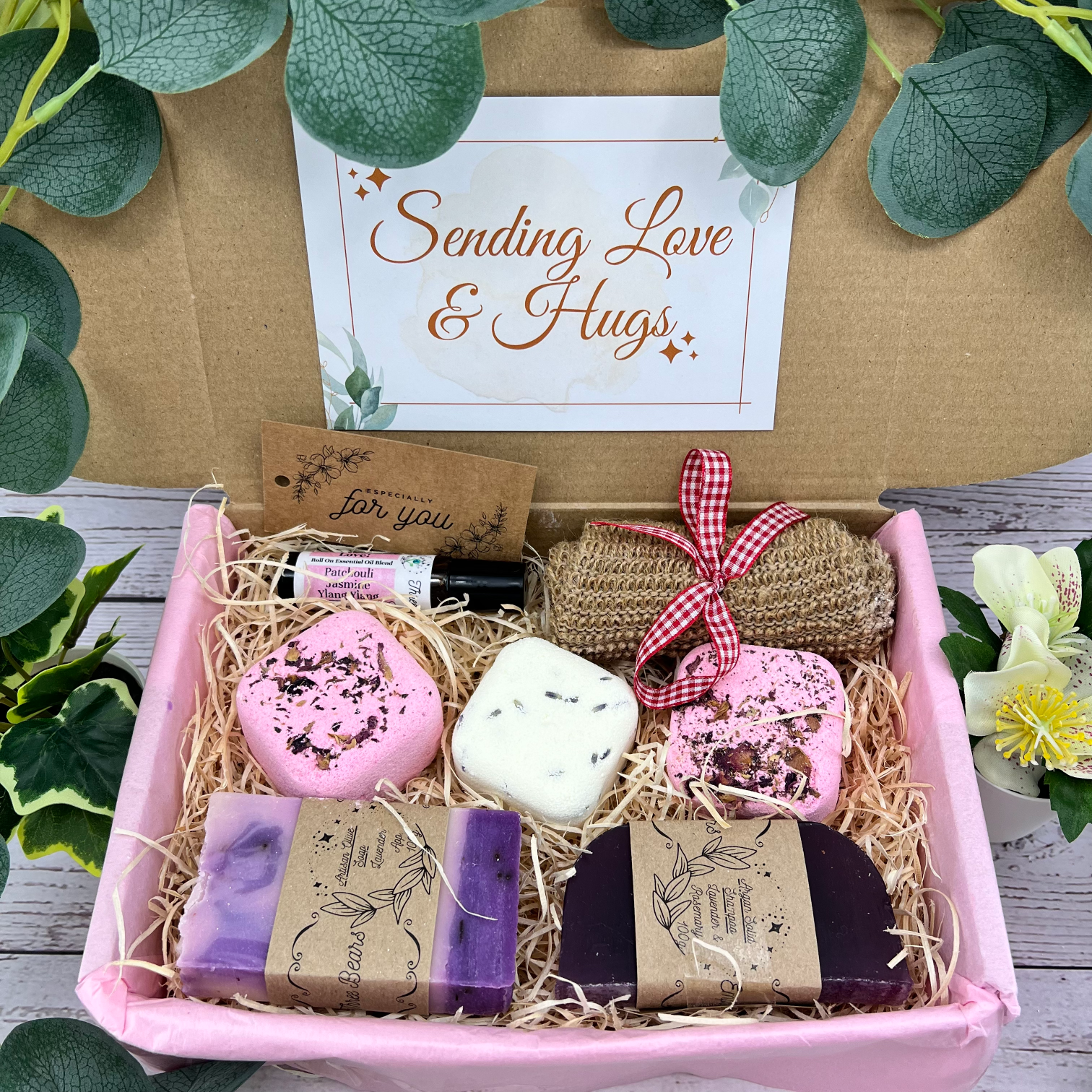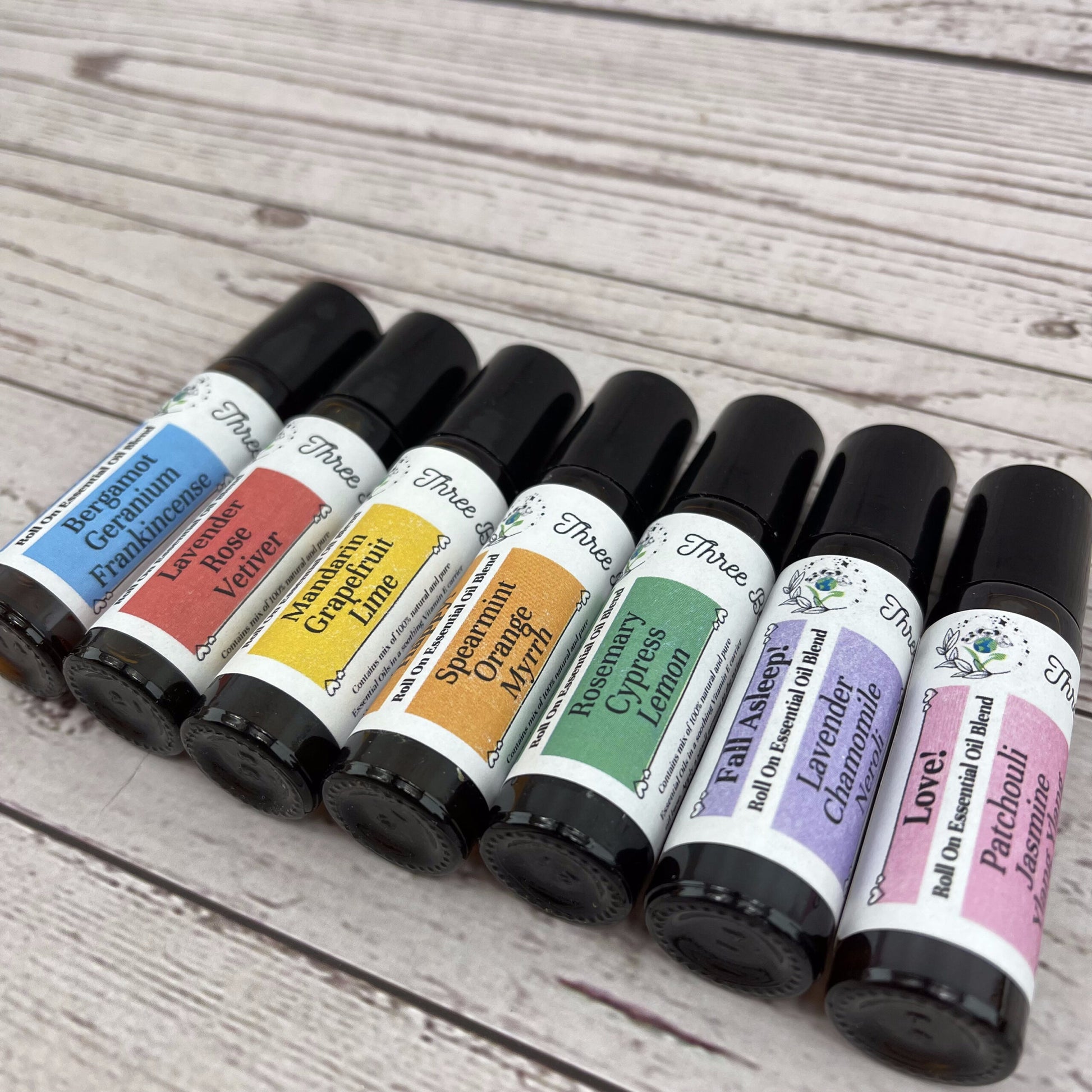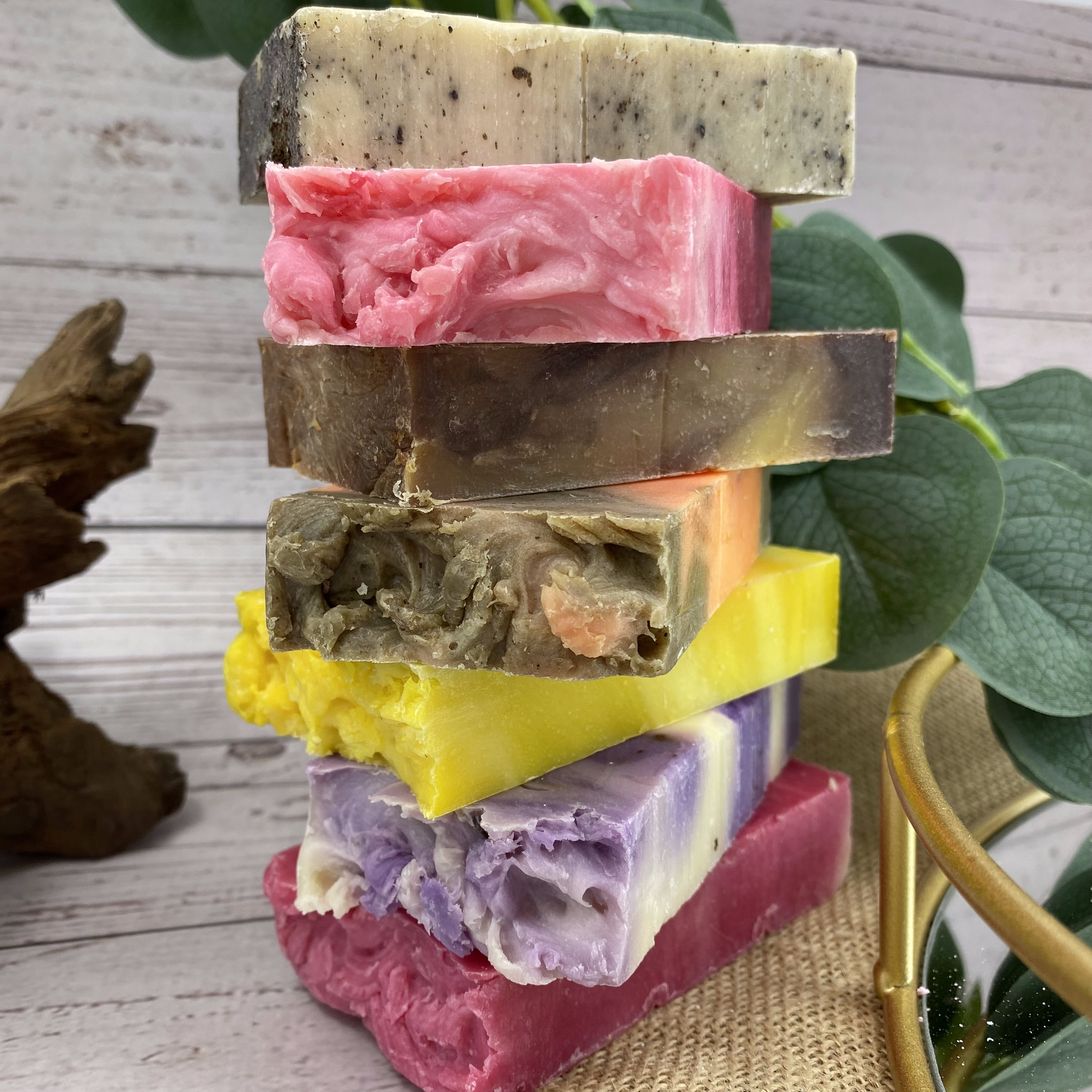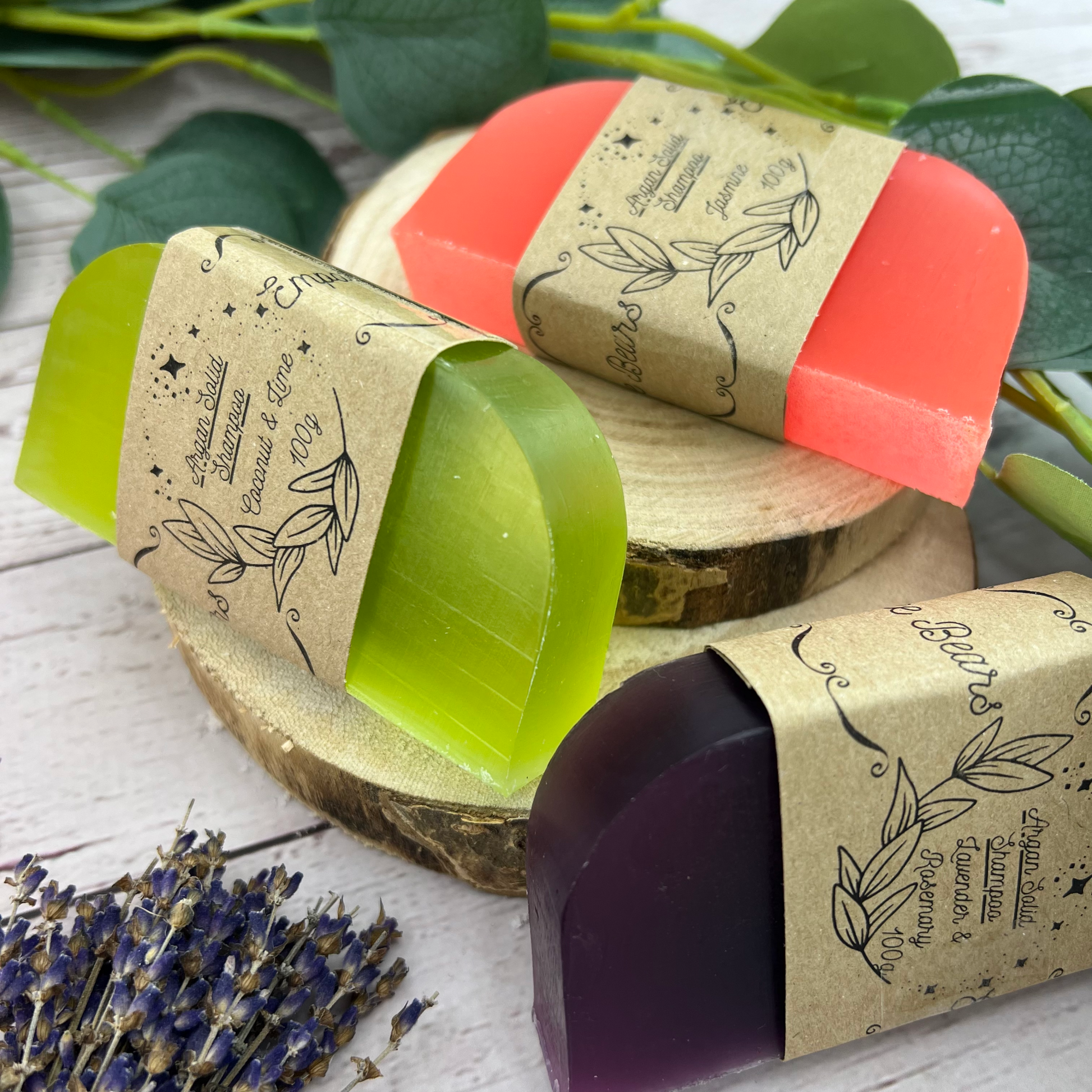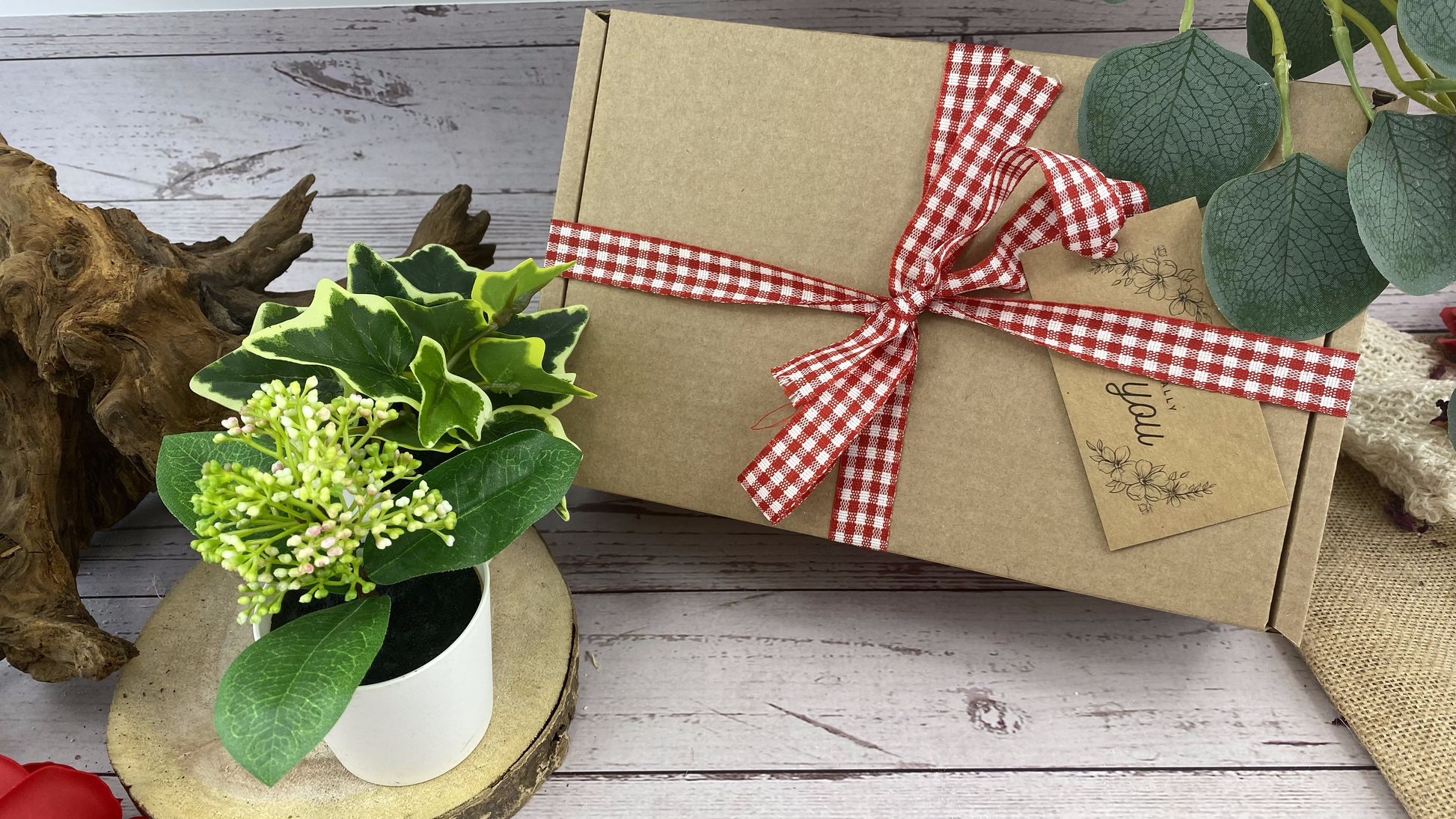 Shower gift set for her
Sale price
$36.00 USD
Regular price
Tax included.
Estimated delivery:

Sep 29 - Oct 03

Free shipping on all orders over £20
Looking for a special shower gift for the lady in your life? Look no further than this beautiful shower gift set! It comes with everything she needs for a luxurious, relaxing shower experience.
First, there are three handmade aromatic shower steamers. These release a lovely, soothing scent when placed in the bottom of the shower, creating a spa-like atmosphere. There's also a natural essential oil roll-on, which can be used for a variety of purposes - from moisturizing the skin to helping relieve stress.
But that's not all! This set also includes a handcrafted natural soap slice and a biodegradable wash cloth. The soap is made with all-natural ingredients and is gentle on the skin. The wash cloth is perfect for exfoliating and leaving skin feeling refreshed and invigorated. And last but not least, there's also a solid shampoo bar. This bar is made with natural ingredients and is great for all hair types - it will leave her locks looking and feeling healthy and silky-smooth.
So why wait? Give her the gift of relaxation today with this indulgent shower gift set!
🌿What's Inside the shower gift set:
3 handmade aromatic shower steamers
Natural essential oil roll-on
Handcrafted natural soap slice
Biodegradable wash cloth
Solid shampoo bar
🌿Find Out A Bit More About Each Item:
🌿Six magical scents that'll create a spa like aromatic environment in your shower. Simple place the steamer in base of your shower and let the water fall.
Patchouli, Jasmine & Ylang
Spearmint & Lemon
Peppermint & Eucalyptus
Lavender & Mandarine
Grapefruit & Lime
Orange, Bergamot, May Chang
Tip: Place out of line of the stream of water to get the most out of these showers bombs. If you don't use all the steamer in one go, set it aside somewhere dry and it will be good to go again.
🌿This set includes our 100% natural and essential oil Roll-On blend, perfect for applying to the temples, wrists, and neck. Simply roll on the oil and enjoy the calming aromatherapy benefits.
Fall Asleep: Lavender, sweet chamomile and spicy neroli essential oils.
Focus: Rosemary, spicy cypress and refreshing lemon essential oils.
Just Chill: Lavender, rose and vetiver essential oils.
Energy: Mandarin, grapefruit and lime essential oils.
Unwind: Bergamot, geranium and frankincense essential oils.
Love: Patchouli, Jasmine and Ylang Ylang essential oil blend.
Happy: Spearmint, Orange and Myrrh essential oil blend.
🌿Handcrafted soap is a great way to start the day!  Using traditional cold process methods, our artisan olive oil handmade soaps are SLS and paraben free. They also help provide protection for your skin as well as improve its tone & softness with each use. We offer 7 different flavors: Rosehip, Shea Butter, Lemon, Vanilla, Lavender, Cinnamon & Orange and Coconut
🌿Our solid shampoo base is perfect for those who want to spoil themselves with a bit of luxury. Made from high-quality argan base vegetable oils, it creates a wonderfully dense and creamy lather that is naturally conditioning to the hair. Available scents include Rosemary & Lavender, Coconut & Lime and Jasmine.
🌿A biodegradable natural washcloth for exfoliating while showering.
Postcard or Greeting Card
✨Pick from the 'Someone's thinking of you', 'Happy Birthday', 'Sending Love & Hugs', 'Thank You', 'Congratulations', 'Christmas' and 'Mother's Day' card!
Please note the Congratulations, Christmas & Mother's day are greeting cards with luxury envelopes, where message can be written inside BUT the other cards are POSTCARDS with NO option to write on them. Messages are written on the gift tag.
Packaging
The pamper gift set will come in a clean, quality box with an elegant gingham ribbon tie and tag for your personal message. We'll even handwrite any messages on the tags if you want us too! To make your gifts even more special, why not add on the gift wrap service for an extra £3? Your package will be wrapped in recycled green kraft paper and presented beautifully!
Looking For Something Else?
Not found what you are looking for, then checkout another shower gift set
Order Before 2pm For Same Day Shipping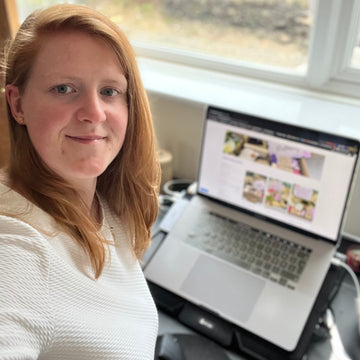 Hey there! Thanks for dropping by!
Meet the Creator
Greetings! I'm Gabriella, founder of Three Bears Emporium. My venture began in 2020 in my dad's home and has since thrived! Myself and my family now dispatch a great many delightful presents each month to customers across the UK and US, promoting self-care, kindness and joy.